Goat Dry Fry With Collard Greens And Ugali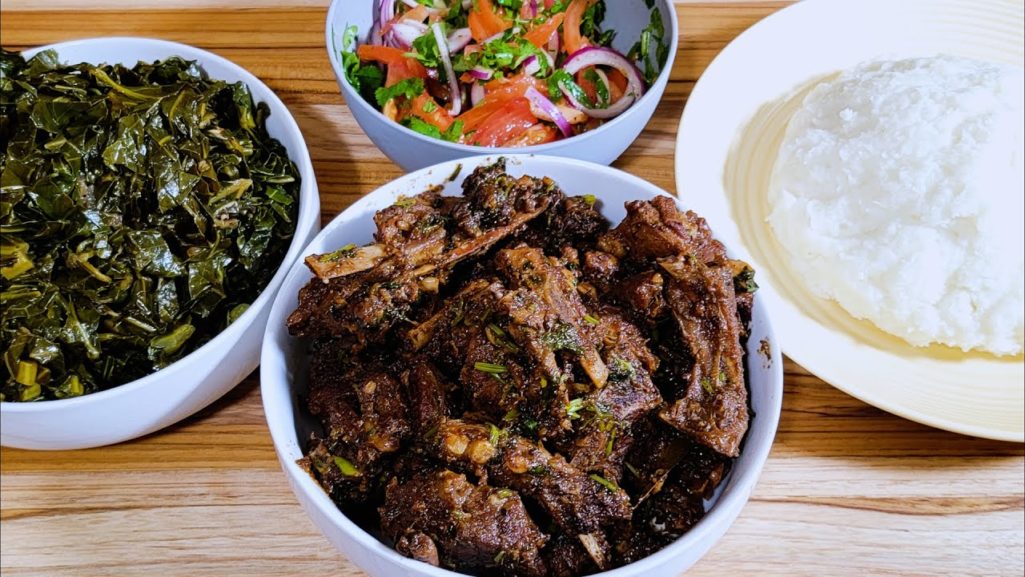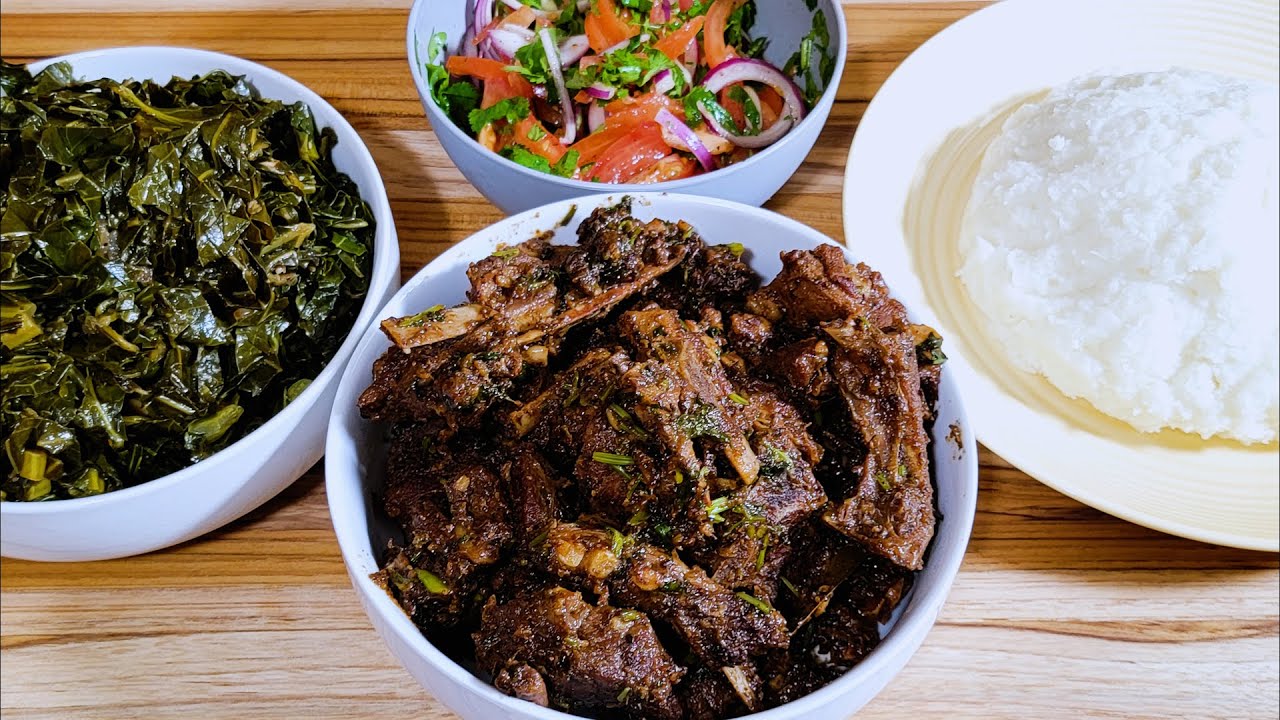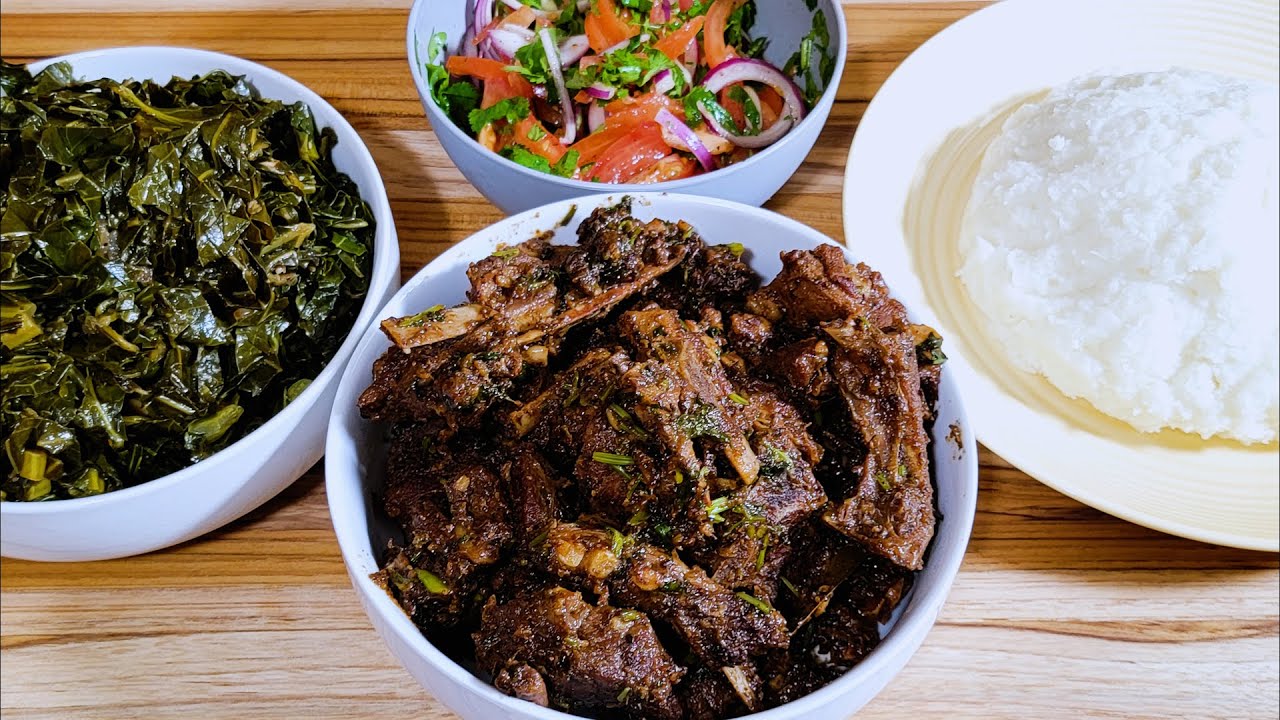 Experience a true Kenyan comfort food with this tantalizing goat dry fry! Succulent, seared meat is slow cooked in garlic and ginger then served over Ugali and Kachumbari. Savour the caramelised glaze to bring out all of its flavourful goodness - Mbuzi sure does hit the spot every time!
Tired of the same old meal options? Spice things up with a classic dry-fried goat dish! This traditional cooking method yields juicy, mouthwatering meat that pairs perfectly with sides like collard greens and ugali. The process itself is simple - all you need to do is season your cut of goat before searing it over high heat until everything's nicely browned. Bonus points if you can appreciate how flavorful this approach allows the natural essence of fresh goat meat shine through in every bite!

Collard greens and dry-fried goat meat make an irresistible combination! The slightly bitter taste of the greens contrasts deliciously with the savory, succulent notes in the fried goat. Plus, their contrasting textures bring out each other's best qualities for a comforting yet satisfying meal.

Are you looking for an adventurous culinary experience? Try dry-frying goat meat with collard greens and ugali! Ugali is a traditional African starch that brings delicious texture to the dish, soaking up all of its amazing flavors. The slightly chewy consistency creates the perfect complement to enhance this delightful combination - your taste buds are in for quite the journey!
For the goat
3
lbs
Goat meat
cut into 3 inch pieces
1
cup
Beef stock
or water
For the Collard greens ( Sukuma wiki )
3
Bunches ,collard greens
washed and chopped medium
1
Large white onion,
thinly sliced
2
tbsp
Garlic
roughly chopped
For the Kachumbari
1
Green chili, deseeded and chopped
1/4 c Red onion , thinly sliced
1 Scallion ( Green Onion), cut in biase
For the Ugali
Ingredients
For the goat
3
lbs
Goat meat
cut into 3 inch pieces
1
cup
Beef stock
or water
For the Collard greens ( Sukuma wiki )
3
Bunches ,collard greens
washed and chopped medium
1
Large white onion,
thinly sliced
2
tbsp
Garlic
roughly chopped
For the Kachumbari
1
Green chili, deseeded and chopped
1/4 c Red onion , thinly sliced
1 Scallion ( Green Onion), cut in biase
For the Ugali