Goat Meat Pepper Soup By Low Carb Africa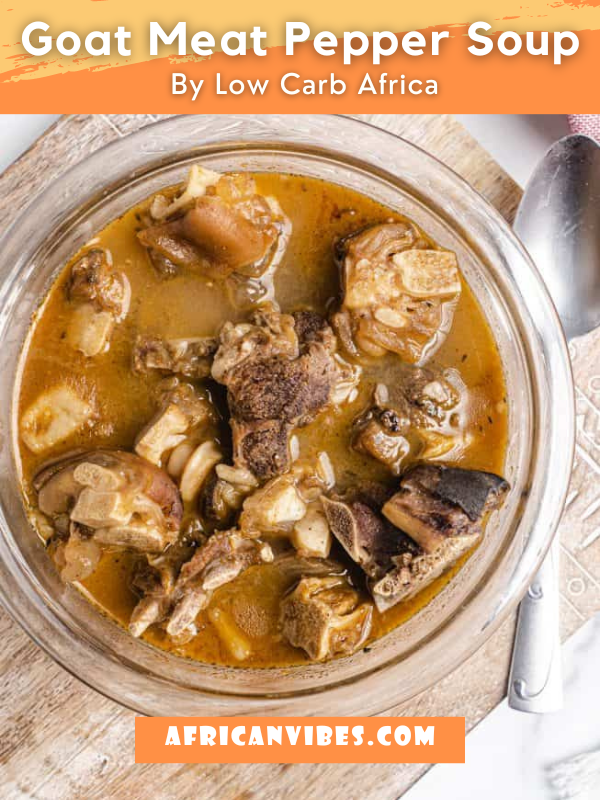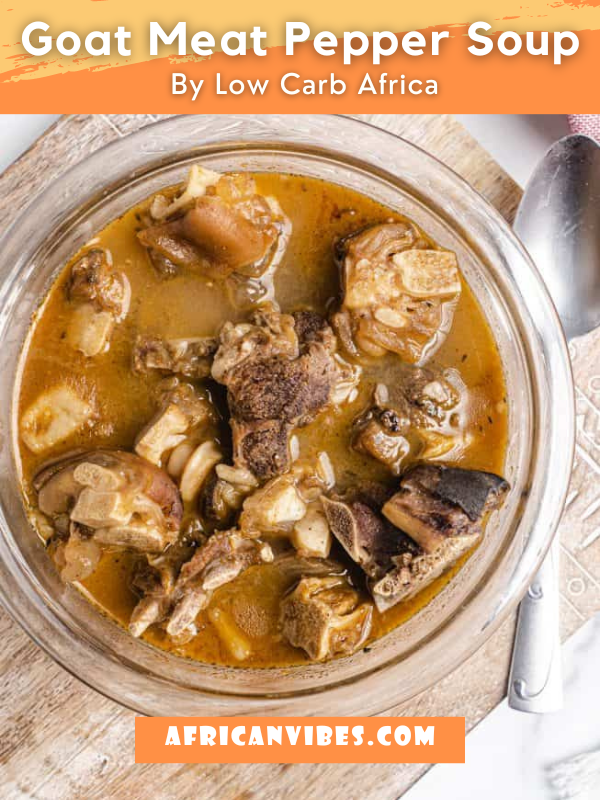 Prep Time5 mins
Cook Time1 hr 20 mins
Total Time1 hr 25 mins
This goat meat pepper soup is a favorite Nigerian soup that is so nutritious and filling. It's heartwarming, ethnic flavors will cheer you up and soothe your soul!
Goat meat pepper soup is a staple in most Nigerian households. You can whip up a big batch anytime for a light, satisfying meal. It is also very popular during parties and gatherings.
Goat meat pepper soup does take a while to prepare because goat meat is quite tough. But you can do it on the stovetop or even use a pressure cooker, like the instant pot, to save time. Whichever way you make it, it will be so worth it in the end, I promise you!