Gorgeous Chickpea Tagine Recipe with Moroccan Spices By Uno Casa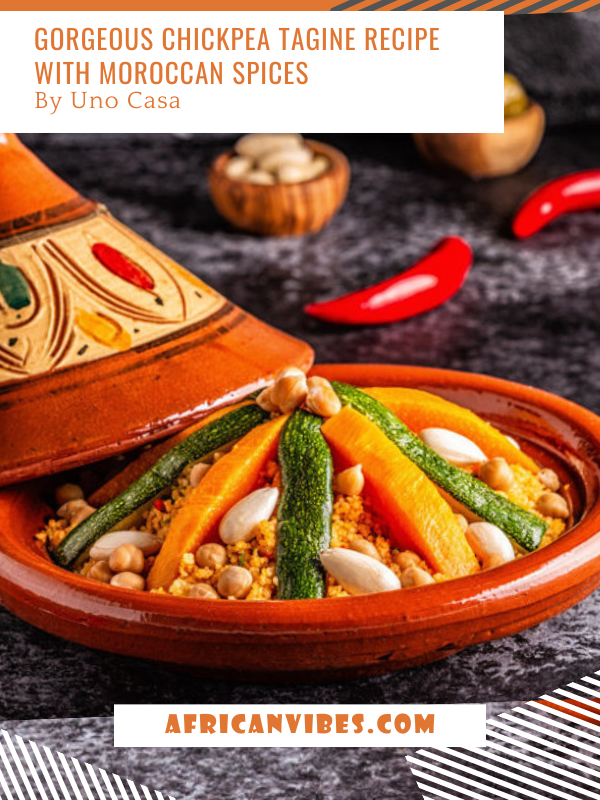 North African cooking is often done in a tagine due to its unique ability to maintain moisture, allowing a slow cook until the food is tender and moist.
It was often used by nomadic tribes as it could be easily carried with them and used to cook anywhere a fire could be built. The tagine doubles as a serving dish if you carry it straight to the tableside.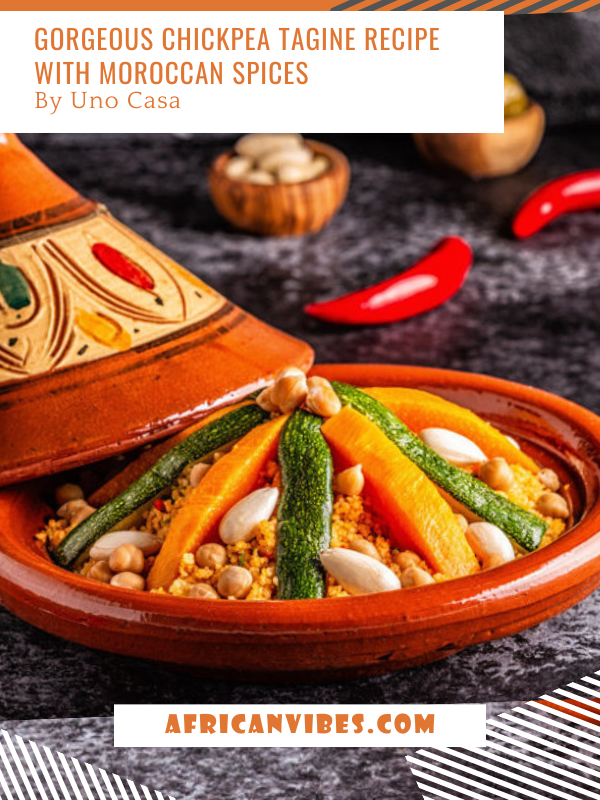 Prep Time15 mins
Cook Time40 mins
Total Time55 mins
The structure of the tagine is ideal in that it allows the food to cook at the wide, round base, while the steam rises into the cone-shaped top to condense, and fall back into the dish to maintain moisture.
You can also use a tagine to cook rice, beans, Moroccan chickpeas, or couscous. If you remove the lid and cook with just the base, moisture will be released which can work well for roasting meat, or vegetables.
Don't be afraid of the tagine - it's quite easy once you know the basics of cooking in this classic dish. We hope you enjoy trying out this flavorful North African recipe full of spice and veggies!
4
cloves of garlic, finely chopped or pressed
1 ¼
tsp
of salt, or to taste
2 or 3 tbsp of chopped parsley or cilantro
4 to 5 carrots, peeled and cut into 1/4-inch thick sticks
1
cup
water
(half vegetable or chicken broth, if desired)
2 to 3 tsp of honey, or to taste
1 to 2 cups of chickpeas, cooked or canned
1 or 2 small chili peppers
Optional
Additional parsley or cilantro
Garnish Optional