Groundnut Sweet (Sugar Peanuts aka Candied nuts) By African Bites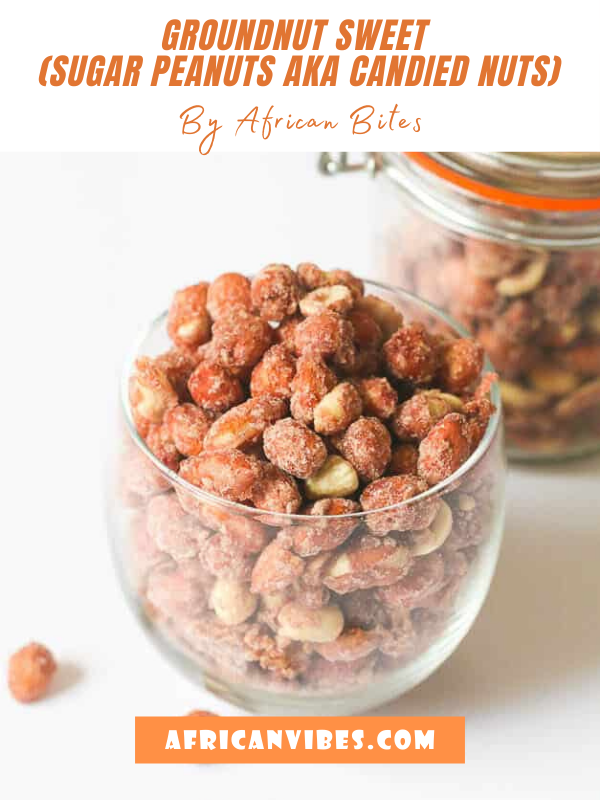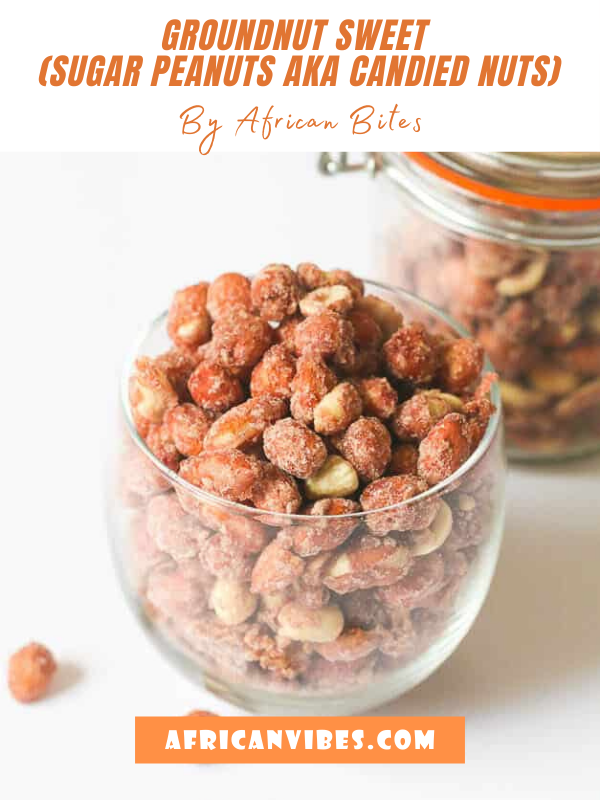 Prep Time5 mins
Cook Time30 mins
Total Time35 mins
Groundnut Sweet( Sugar Peanuts aka Candied nuts) – highly addictive peanuts that have crunchy sugar coated layer. Perfect on-the-go snacks and even during movie time or while reading.
Ground Peanuts aka Sugar Peanuts are precisely the kind of snack that you eat by the handful without realizing that you have over indulged. Picture yourself – watching television, reading your favorite spy novel and the bowl of nuts are within reach – before you know it, the bowl is empty and you are going NUTS for peanuts.
This groundnut is spiced with cinnamon, nutmeg and vanilla bean or vanilla flavor and for the adventurous, add a ¼ teaspoon of cayenne pepper for an extra punch.In addition to intensified the flavor of the peanuts, I reduce the white sugar and replaced it with brown sugar.
½
tsp
vanilla flavor or 1 vanilla bean
¼
tsp
cayenne pepper Instructions