Instant Pot African Peanut Stew By Paint the Kitchen Red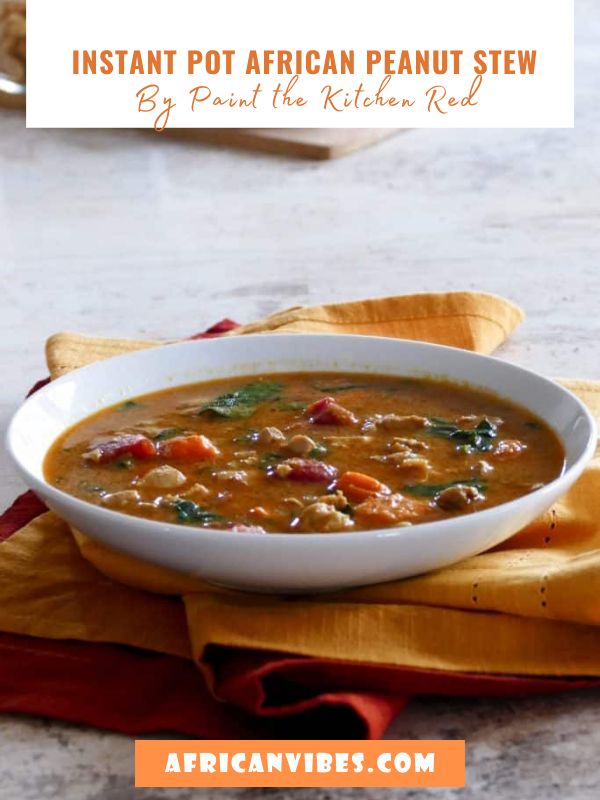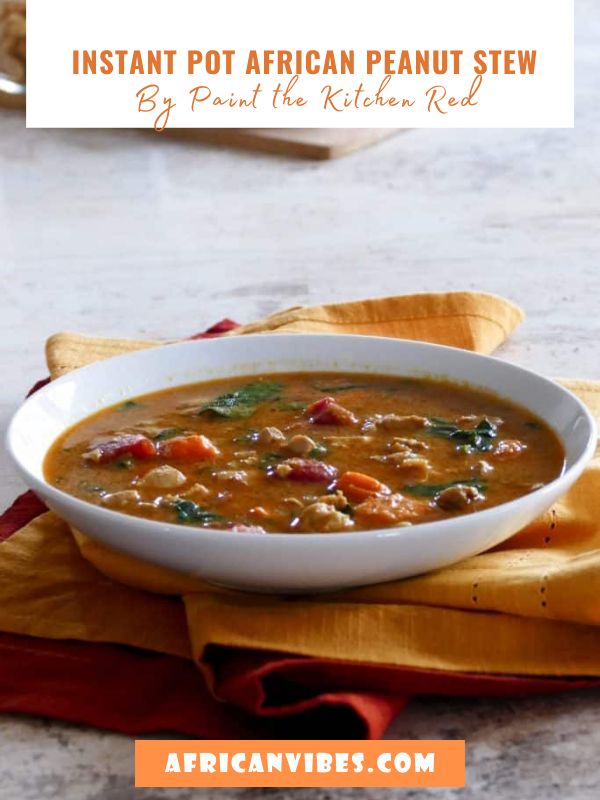 Prep Time15 mins
Cook Time25 mins
Total Time40 mins
Instant Pot African Peanut Stew is a hearty, comforting soup with rich, bold flavors. Tender bites of chicken and sweet potatoes are cooked in a vibrant sauce made with peanut butter and curry powder to give this soup a perfect balance of sweet and savory flavors.
African Peanut Stew is also known as West African peanut stew, African Peanut Butter Soup, or groundnut stew. This soup is popular in the West African countries of Mali, Senegal and Gambia and is known by different names such as tigadenega, mafe or domoda, depending on the country.
I did have to do a bit of tweaking and testing to adapt the stovetop recipe for the Instant Pot. In particular, I had to increase the spices by quite a bit since pressure cooking dulls the spices.
1 ½
lbs
boneless skinless chicken thighs
cut into 1 1/2 inch pieces
2
cups
Sweet potatoes
cubed into 1 inch pieces
14.50
oz
tomatoes (diced)
3
cups
baby spinach
coarsely chopped
Equipment