Jollof Rice in 5 Easy Steps By Ev's Eats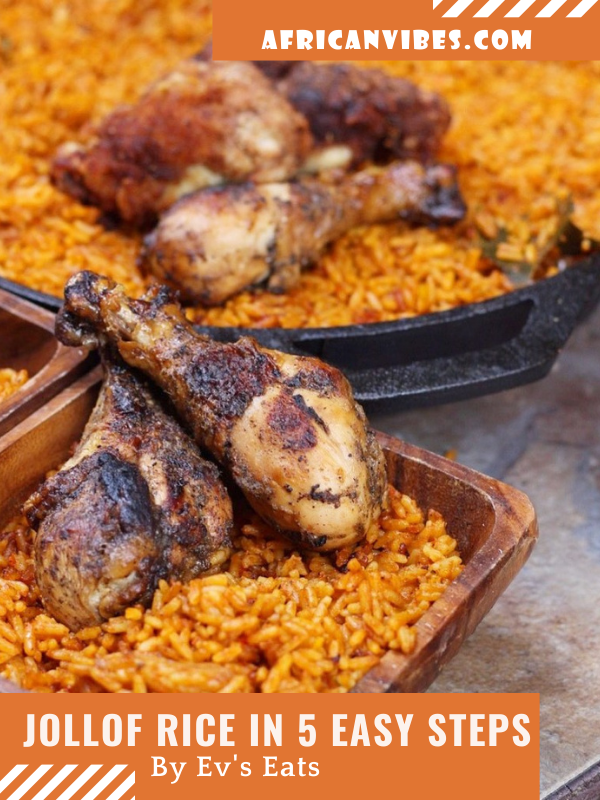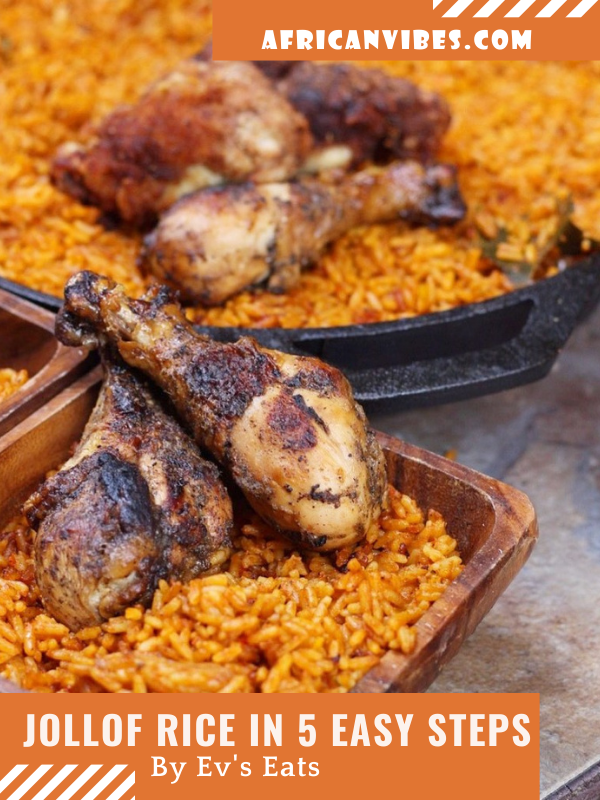 Prep Time20 mins
Cook Time1 hr
Total Time1 hr 20 mins
Jollof Rice, a classic Nigerian rice dish flavored with tomatoes, peppers, and lots of seasonings!
Rice is in order! For those of you who don't know; I am a rice fiend! I could eat rice 100 times a day and still not be satisfied. One of my all time favorite rice dishes is a classic Nigerian dish that I grew up eating called Jollof rice. Today I am going to be sharing with you how to make it in just 5 easy steps.
Jollof rice is a West African dish that's a staple in most households. It definitely was a staple in my house growing up, and  at parties, where you can rest assure that there will be pans and pans of it.  This is the first reason I love attending Nigerian parties. Second would have to be for the music and dancing. It's just too much fun!
5 medium sized Roma tomatoes
roughly chopped
1 red bell pepper
roughly chopped
1 medium sized onion
roughly chopped, set aside
2 scotch bonnet peppers
(habanero peppers as they are sometimes called)