Kachumbari By African Bites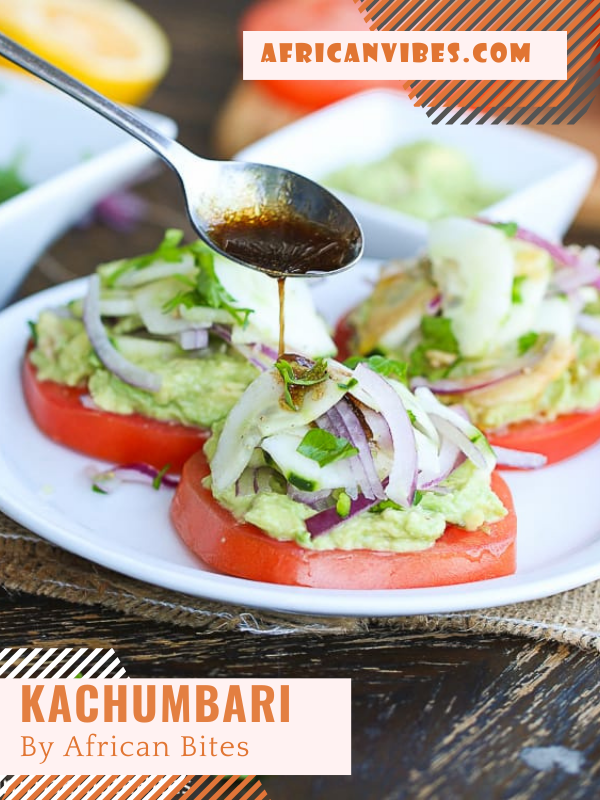 Kachumbari is an East African, spicy, simple and flavorful, delightful onion and tomato Salad enjoyed especially in Kenya and Tanzania.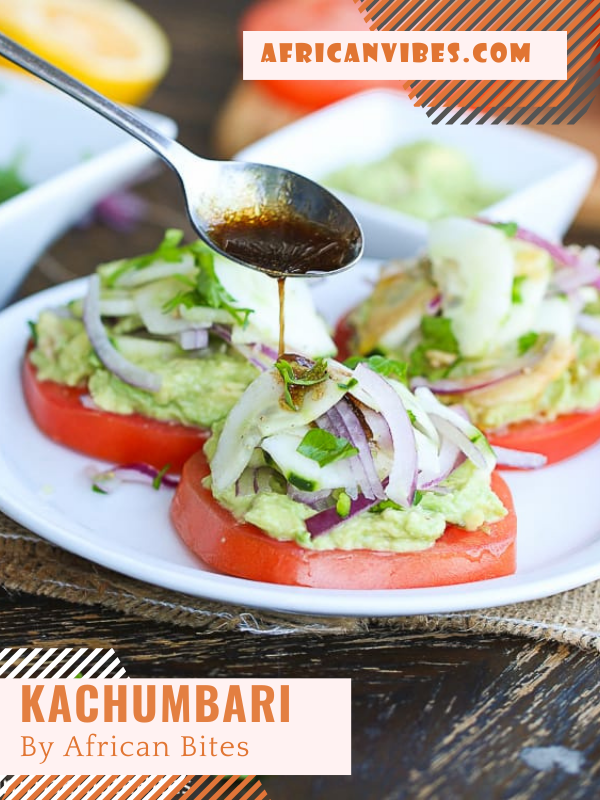 Kachumbari is the Swahili name for fresh Tomato and Onion Salad, the basic ingredients here are tomatoes and onions, and the rest is up to the cook. 
1-2 jalapeños
seeded, diced
Chopped fresh cilantro or parsley
Salt and black pepper to taste
Optional
2
Beef tomatoes thickly sliced
1-2 Avocadoes mashed add lime to retain color
Dressing
2
tbsp
fresh squeezed lemon juice
2
tbsp
chopped fresh parsley and basil
Salt and fresh ground black pepper to taste
You can slice it, diced it, chop it, blend it … what ever rocks your boat. I have tried it several ways and they all work.
Enjoy!