Kachumbari( Kenyan Fresh Tomato & Onion Salad) by Curious Cuisiniere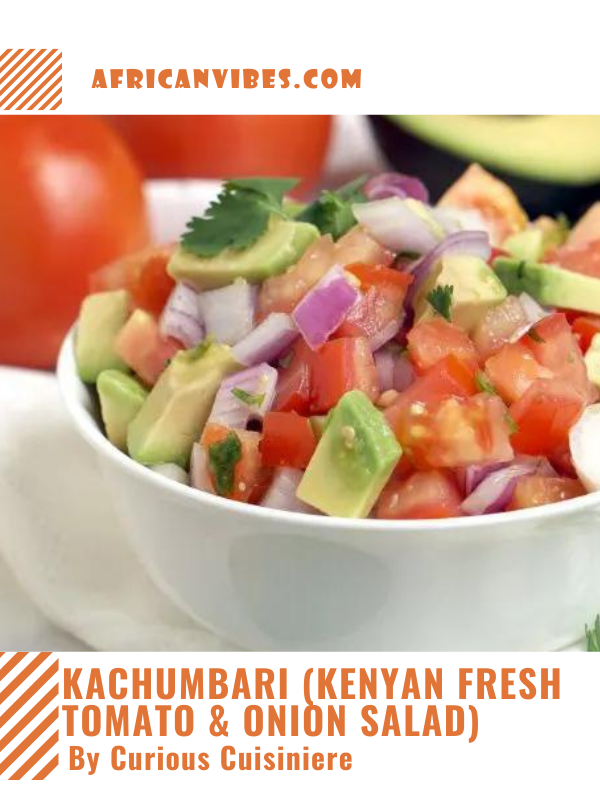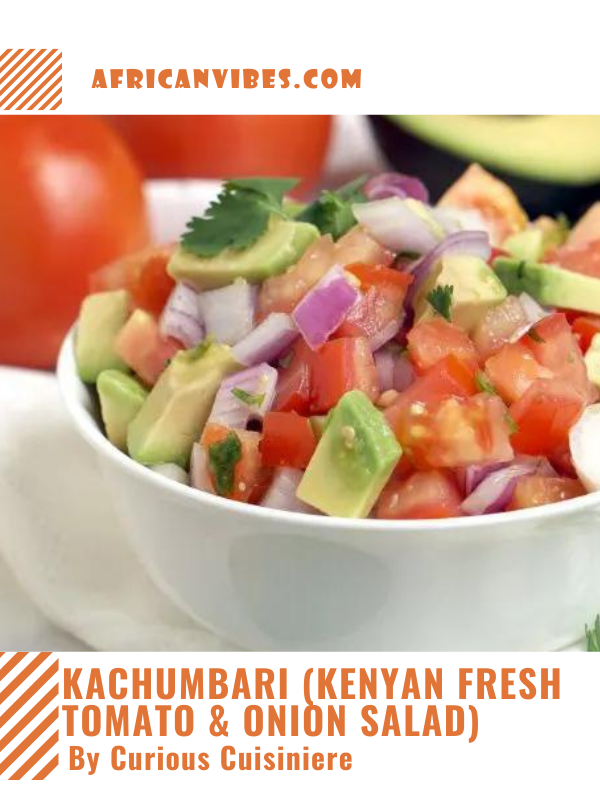 Kachumbari is a light and fresh tomato and onion salad that makes for a perfect summer side dish to pair with your grilled meats! This salad with a Swahili name is popular as a side dish or condiment for summer-time grilled meats and rice dishes.
Kachumbari is a fresh tomato and onion salad that is popular in East Africa, particularly in Kenya, but also in Tanzania, Rwanda, Burundi, and Uganda.
Also, Kachumbari really is such a simple dish that is perfectly bursting with summer flavors. Tomatoes, onions, avocado, and chili peppers come together, flavored with a light lime juice and cilantro dressing.
With so few ingredients, each one shines forth like a bright and crisp reminder of warm weather and fresh flavors.
½
medium red onion, diced
½
lime, juiced (approx 1 Tbsp juice)