Kelewele Or Aloco (Spicy Fried Plantains) By African Bites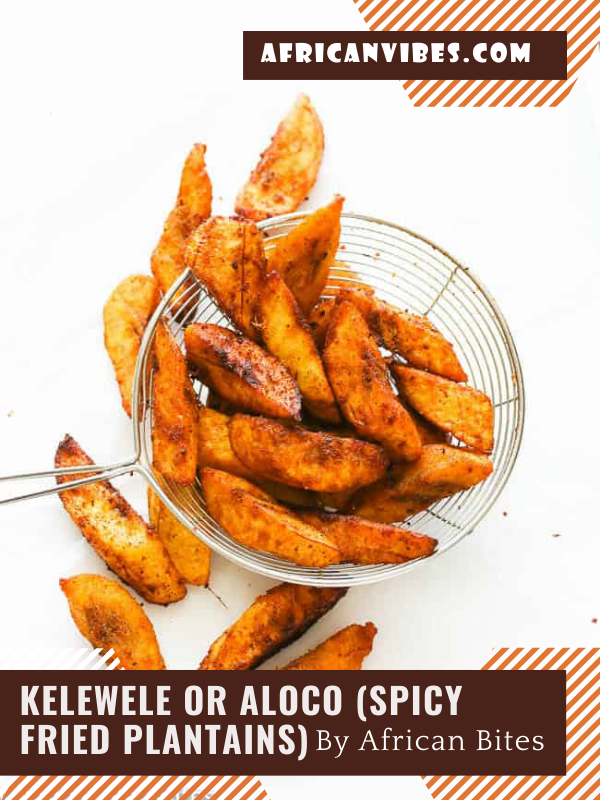 Kelewele or Aloco (Spicy Fried Plantains) – African spicy fried ripe plantains that is crunchy on the outside and soft on the inside. Goes well with peanuts and as sides for any protein.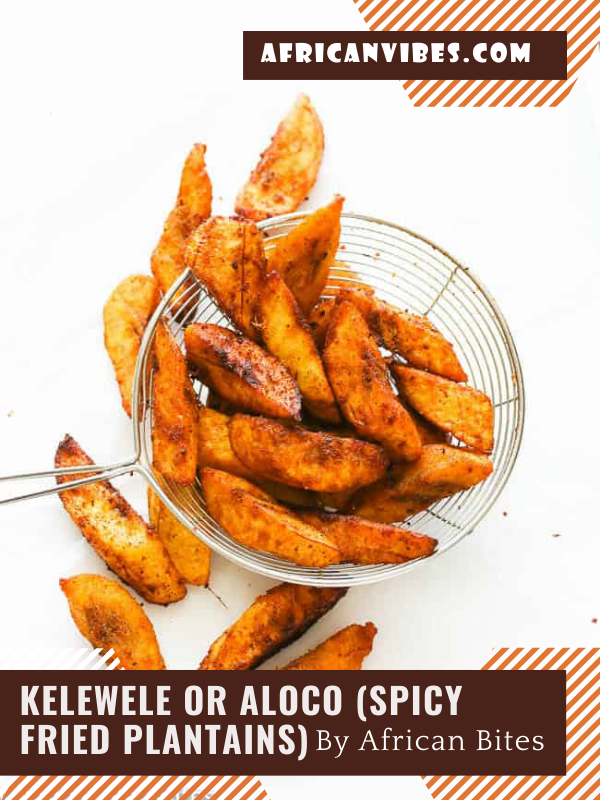 Prep Time15 mins
Cook Time20 mins
Total Time35 mins
West Africa boasts a wide selection of fried plantain recipes ranging from simple plantain chips to the mouth-watering Kelewele. Every country in Africa be it Nigeria, Cameroon, Liberia or Ivory Coast , has its own range of fried plantains that are sold at every street corner, and even mainstream restaurants, any time of the day. This version goes under different aliases in Ghana is Kelewele and in Ivory Coast, it is known as Aloco.
4-6 ripe plantains with little black spots
1
tsp
Cayenne or chili pepper
1/2- 1 tablespoon chopped ginger
1
tsp
https://amzn.to/3gFpBwc
1
tsp
bouillon powder or small bouillon Maggie cube
(optional)