Kenyan Beef Curry By Sub Sahara Post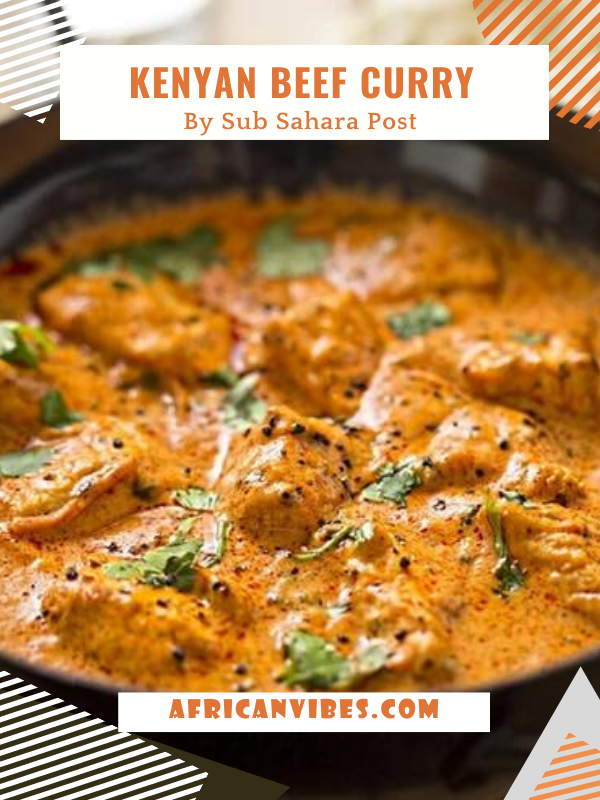 Kenyan beef curry is a popular Kenyan meat dish that usually graces the dinner tables of many homes.
This tasty Kenyan traditional dish consists of bite-sized pieces of meat marinated in a stew made with plenty of tomatoes, onions, garlic, hot peppers and fresh curry leaves or powder.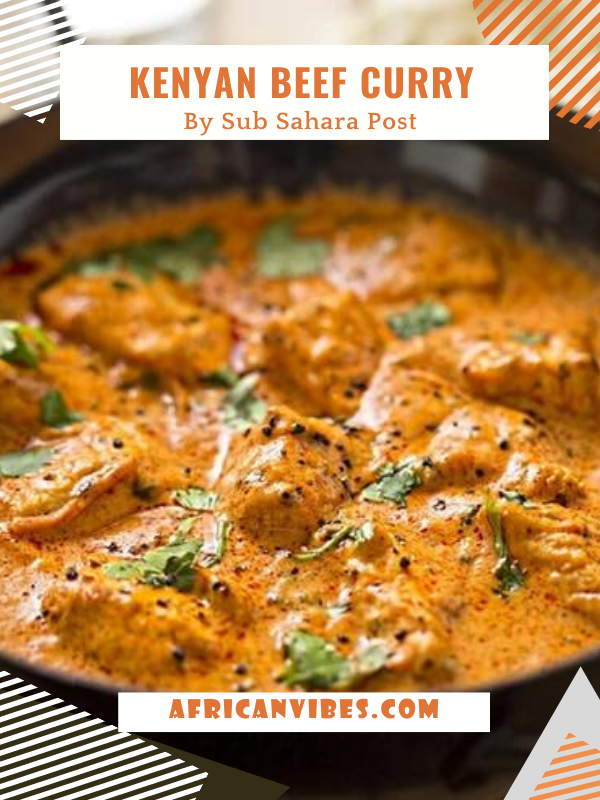 Prep Time15 mins
Cook Time1 hr
Total Time1 hr 15 mins
Traditionally the meat used is usually is beef but lamb, mutton, or chicken are great too.
2
lbs
sliced sirloin steak tips
4
minced cloves of garlic.
4
medium and diced tomatoes.
Fresh cilantro leaves for garnish.