Koki Corn By Precious Core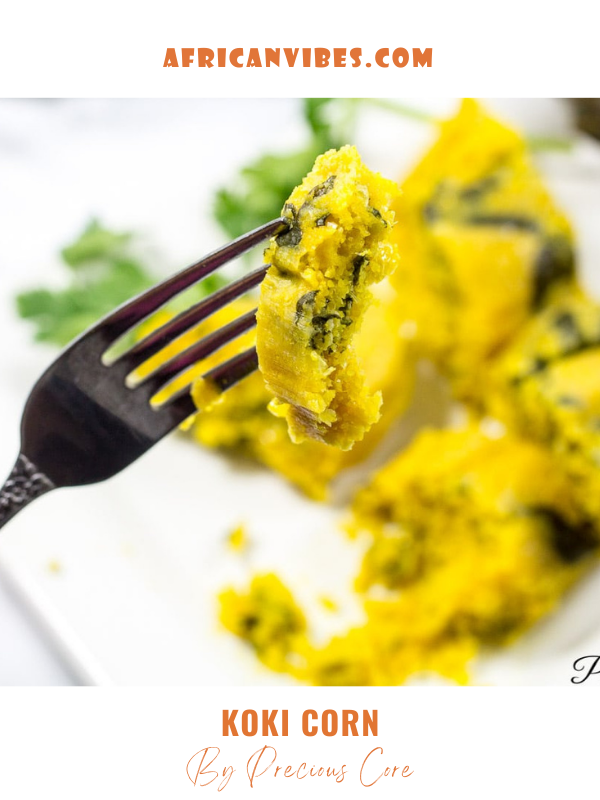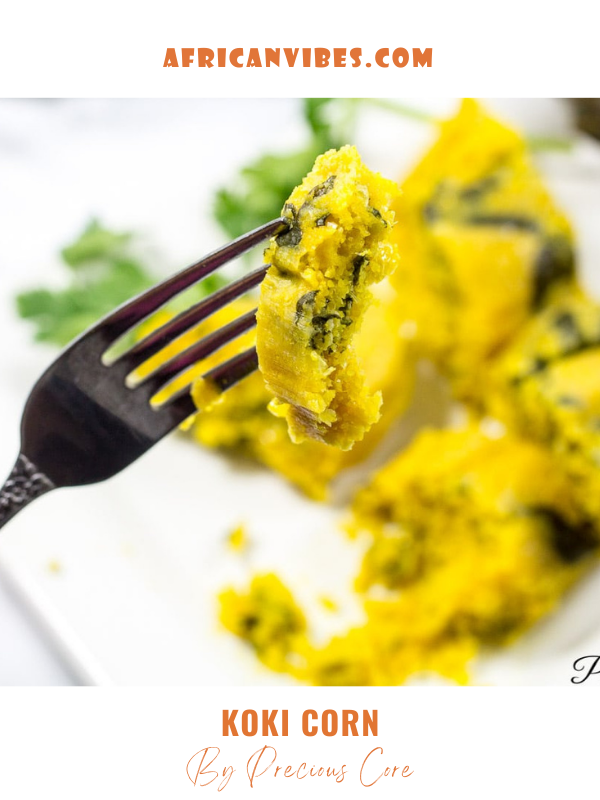 Prep Time30 mins
Cook Time30 mins
Total Time1 hr
Koki Corn aka Cameroonian fresh corn tamales for the win!
This is the recipe for Cameroonian fresh corn tamales which are made by wrapping ground corn in banana leaves then steaming until done. It is vegan, requires minimal ingredients, and is so delicious!
Though it is vegan, I love serving it with some sort of protein on the side like my perfect grilled chicken to make for a balanced meal. You could serve with any protein you prefer.
Corn is ground, mixed with ingredients then wrapped in banana leaves (or aluminum foil), and cooked. I love to call it Cameroonian fresh corn tamales.  
Nigerian friends would probably call this "corn moin moin" because it is like moin moin, a savoury pudding made with blackeyed peas. The difference is this one is made with corn then some leaves are added to it just like with Cameroonian Koki Beans.
I just love meals that are made this way – the wrapping and steaming way
4
cups
fresh corn
(cut off about 8 ears of corn), 660 grams subsitute with frozen sweet corn or canned sweet corn
1
cup
freshly chopped spinach or cocoyam (taro) leaves
½
onion - chopped
optional
½
hot (habanero) pepper
optional
46
banana leaves
- warmed over a flame or immersed in hot water to wilt and thoroughly rinsed (substitute with aluminium foil) cut into long rectangles