Lamb Tagine with Mushrooms and Olives By The Delicious Crescent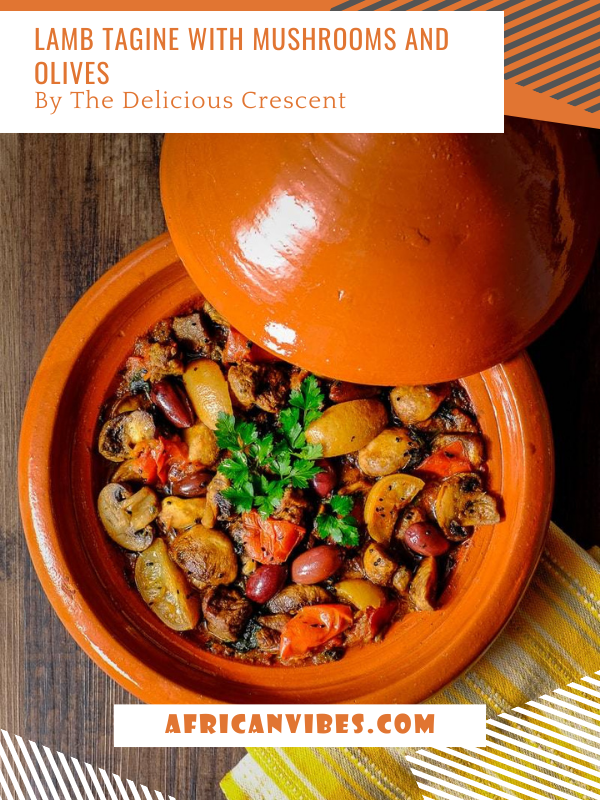 Lamb Tagine with Mushrooms and Olives is a delicious Moroccan style recipe with succulent lamb stewed in earthenware. It is rich in flavor, high protein and potassium, low carb and calories, healthy fats, good fiber!!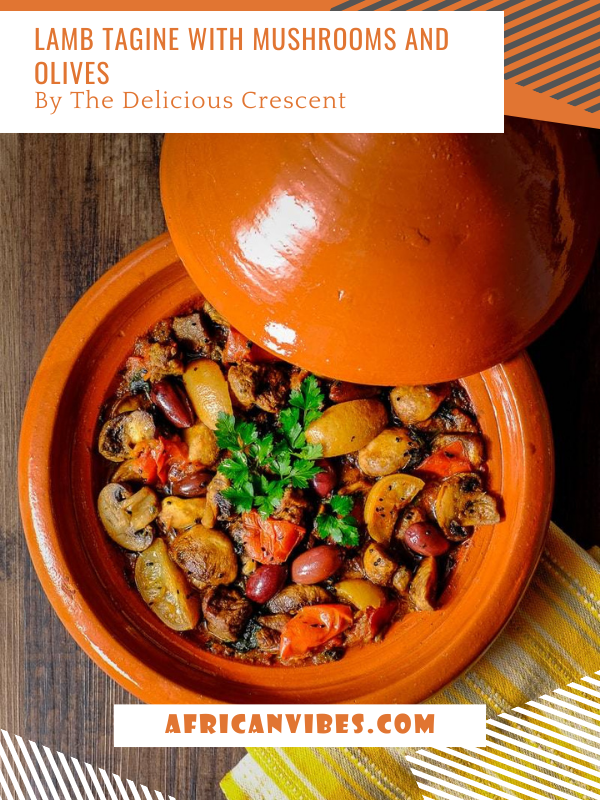 Prep Time30 mins
Cook Time2 hrs
Total Time2 hrs 30 mins
During a visit to Morocco, I got fascinated by earthenware known as Tagine, that had a circular rimmed base and a dome shaped cover. The stews prepared in this pot are also referred to as a "Tagine".
Now, if you want to cook some tagine in a Moroccan earthenware, then try it with this healthy lamb tagine. Or you may still enjoy it with your same old cooking pot!
1 onion large, thinly sliced
1
lb
lamb shoulder boneless, cut into 1½" pieces
1
preserved lemon seeds removed