Liberian Chicken Gravy By African Bites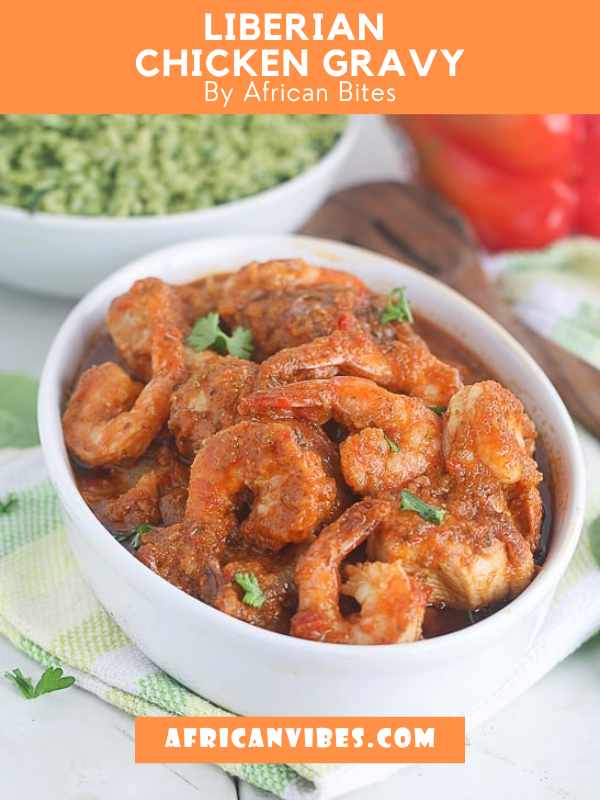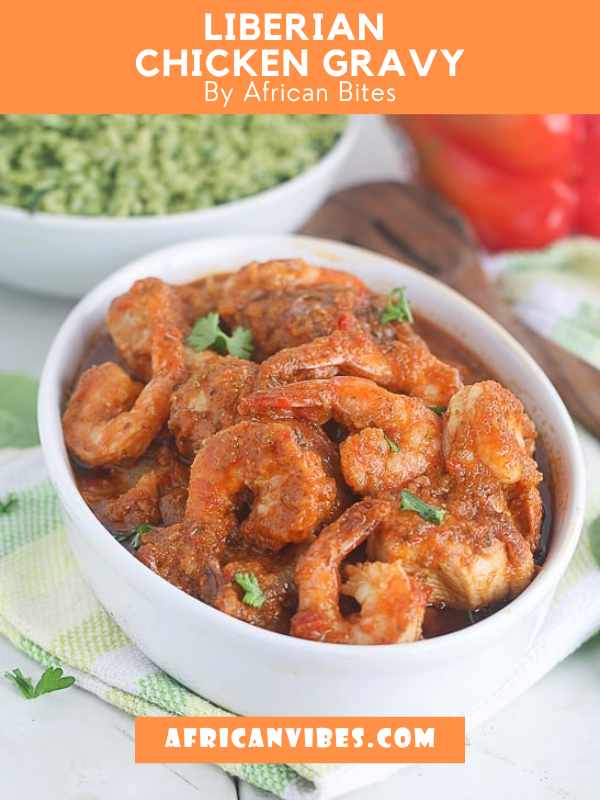 Prep Time20 mins
Cook Time40 mins
Total Time1 hr
Liberian chicken gravy- African Stew with lots of flavor, chicken, and seafood. Oh, refrain from eating the whole thing.
This scrumptious stew right here, will awaken your taste buds and make them fall in love; What's not to love? 
It is loaded with chicken, fish and shrimp – yet another variation of stew. However, the bell pepper makes all the difference here, adding another layer of flavor. You seriously need to make this.
This variation, with its fragrant combination of garlic, bell pepper, tomatoes and herbs is a classic African stew combination.
2
lbs
fried fish steaks any firm fish
1
lb
shrimp cleaned and deveined
2-3 large red bell peppers
1
or more scotch bonnet or habanero pepper