Malva Pudding Chocolate By African Bites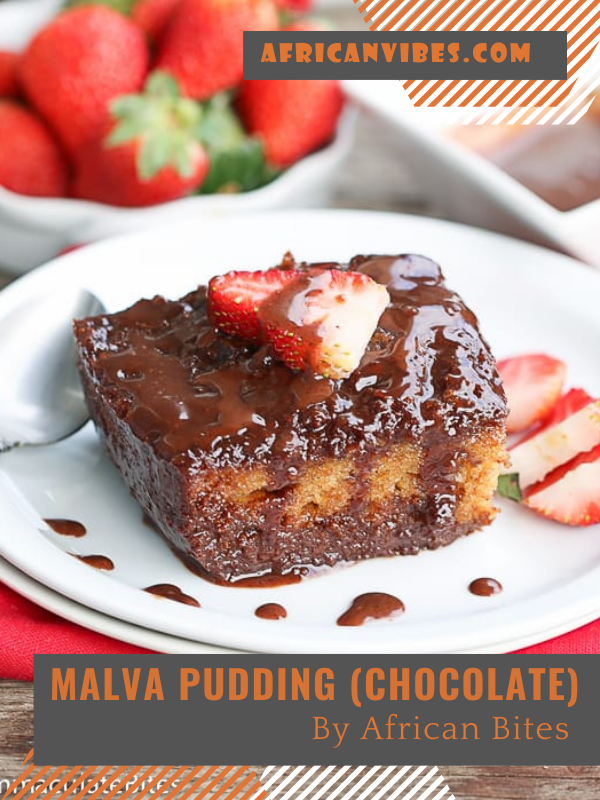 Malva Pudding Chocolate – A decadent traditional South African dessert that you just have to try! Rich, moist, chocolatey and oh so easy!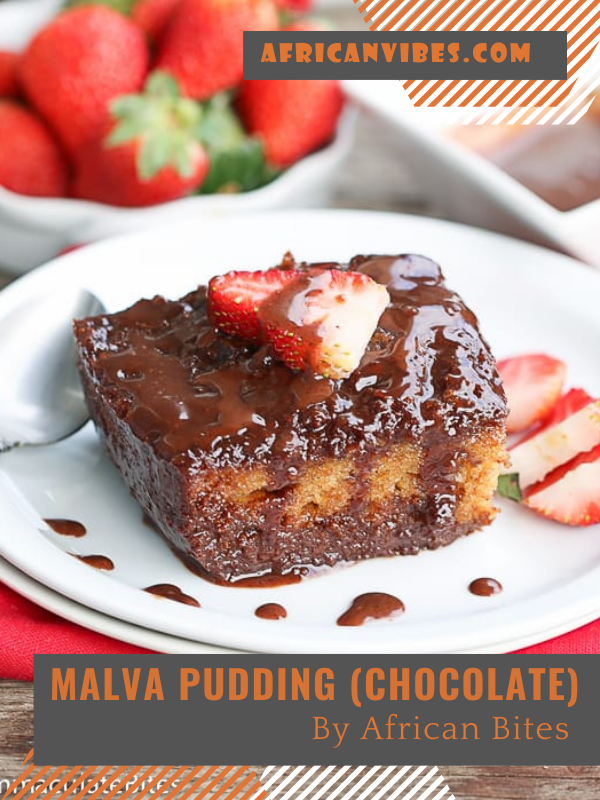 Prep Time10 mins
Cook Time30 mins
Total Time40 mins
Here, instead of drenching this cake with plain warm butter sauce, I added some chocolate to it, to make it even more decadent.
What I love most about this recipe besides the taste and texture is how easy it is to make. Just a few simple, standard ingredients mixed together, coupled with an easy chocolate sauce and you're ready to dig in.
Enjoy!
6 ½
oz
sugar
3/4 cup, 200 ml, or 180 g
1
cup
all-purpose flour
5 ounces
Chocolate Sauce
6
tbsp
butter.
3 ounce. / 88 grams
2
oz
milk/ semi sweet chocolate