Matoke With Beans By Eat Well Abi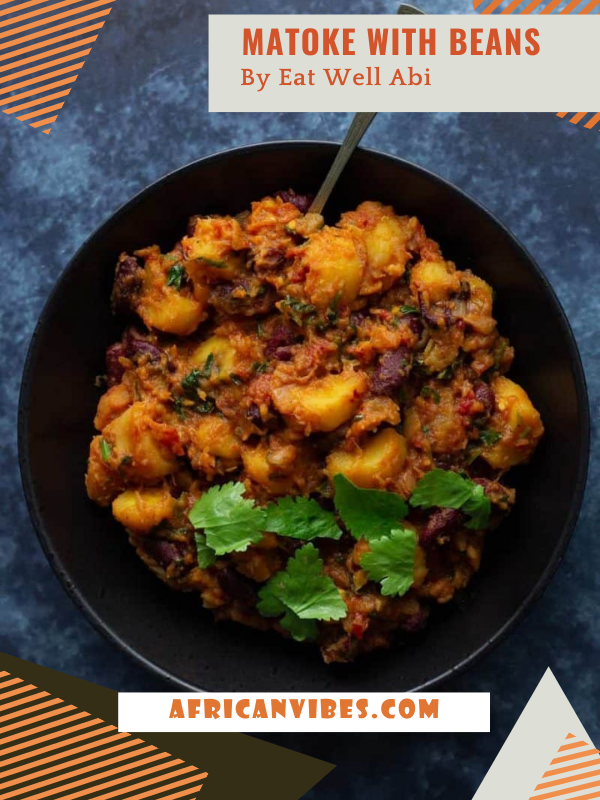 Matoke, known in English as East African Highland banana is a staple around East Africa, particularly Uganda and Tanzania. The meal prepared from unripe, green matoke is also called "matoke". I'm sharing a delicious recipe of matoke with beans, which is filling and comforting. Just perfect for this cold time of the year.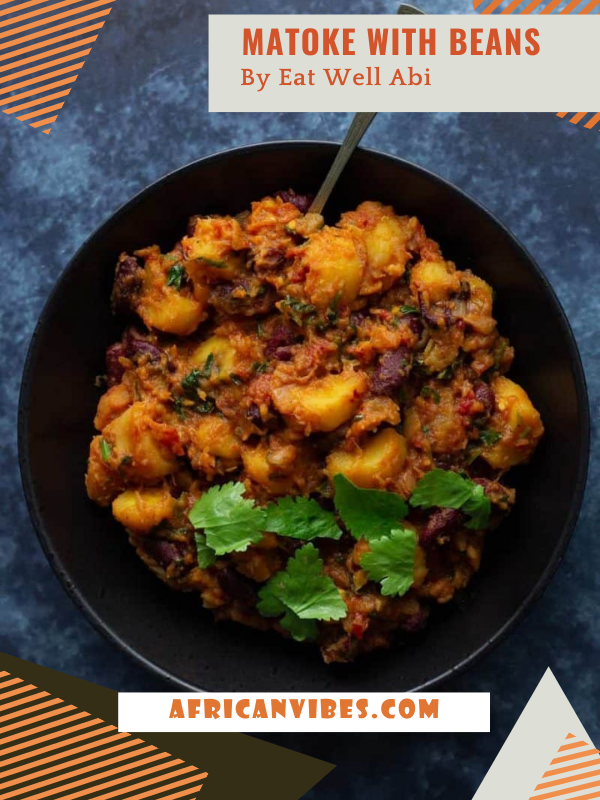 Prep Time10 mins
Cook Time35 mins
Total Time45 mins
What makes matoke good for cooking is its high starchy content; which you would not find in a lot of bananas. Matokes is usually available in African shops in the UK. If you can't find it around you, then green plantain or Thai green bananas (sold in Asian shops) are good substitutes.
200
g
Kidney beans
drained
½
cup
Vegetable stock or water