Milk Tart By African Bites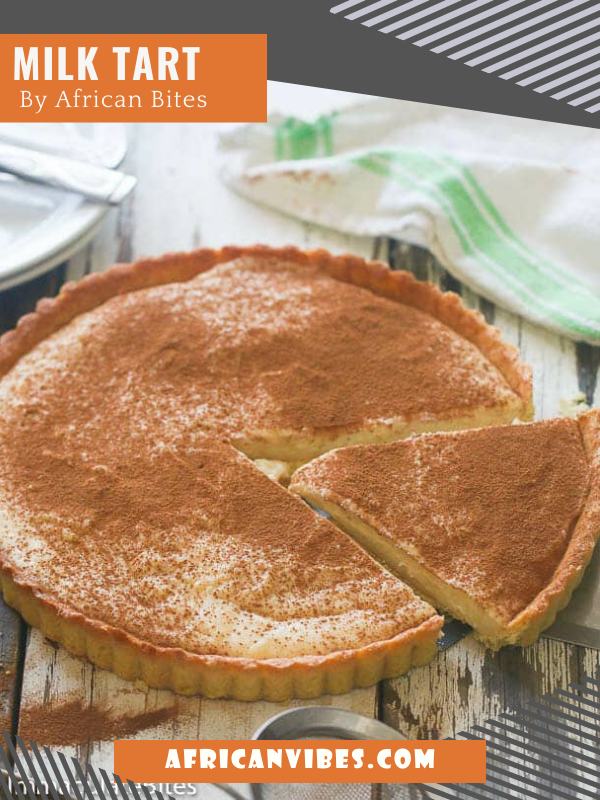 Milk Tart or as the Afrikaans call it Meltert is a creamy milky tart. A little reminiscent of custard pie but more delicate, with a lighter texture and a strong milk presence. This popular South African milk tart qualifies as one of those quick and easy tarts to whip up in a pinch.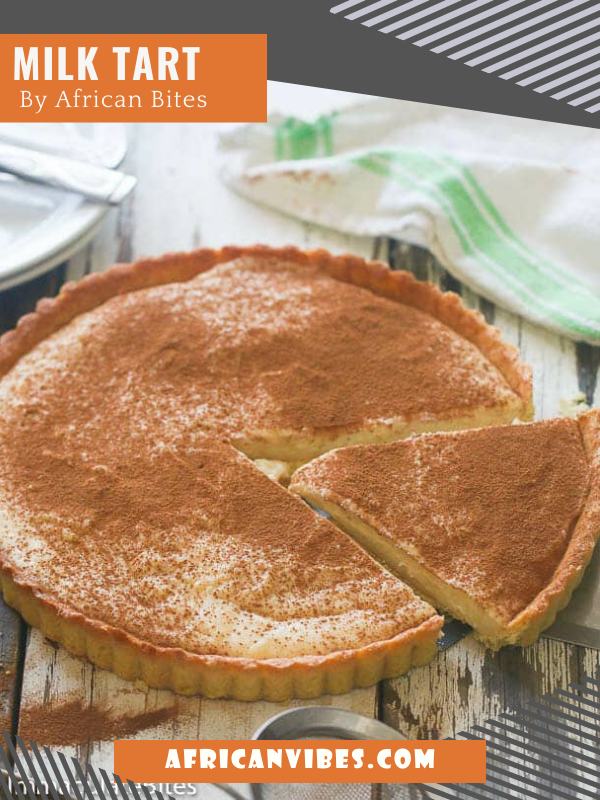 Prep Time15 mins
Cook Time35 mins
Total Time50 mins
All the ingredients for this milk tart are right in your pantry – no extra shopping needed and it is all made from scratch. And the best part – it is very comforting and great for the holiday season.
Sucre Patee (Pastry Crust)
Milk filling
3-4 tbsp cornstarch
(23- 30grams)
½
tsp
nutmeg or replace with cinnamon
Don't wait for this pie to firm up – it just doesn't, more of a pudding with a crust.  It is made with a sweet pastry crust often referred to as Pate sablée, the good thing about this pastry is that you do not have to worry about rolling it out – all you do is press the crust into the pie pan – freeze for 30 minutes and then bake without weight. Freezing prevents the pie from rising.