Corn Moi- moi (Steamed Corn Pudding) By Nigerian Food TV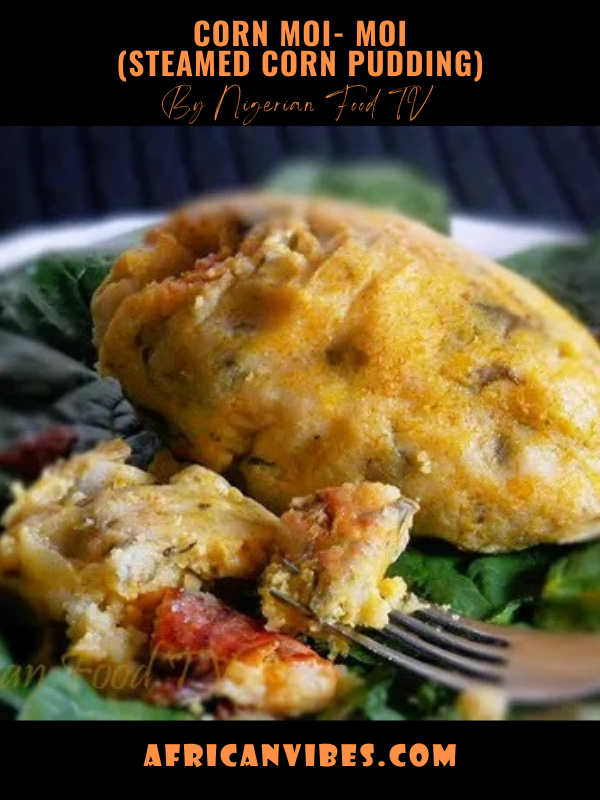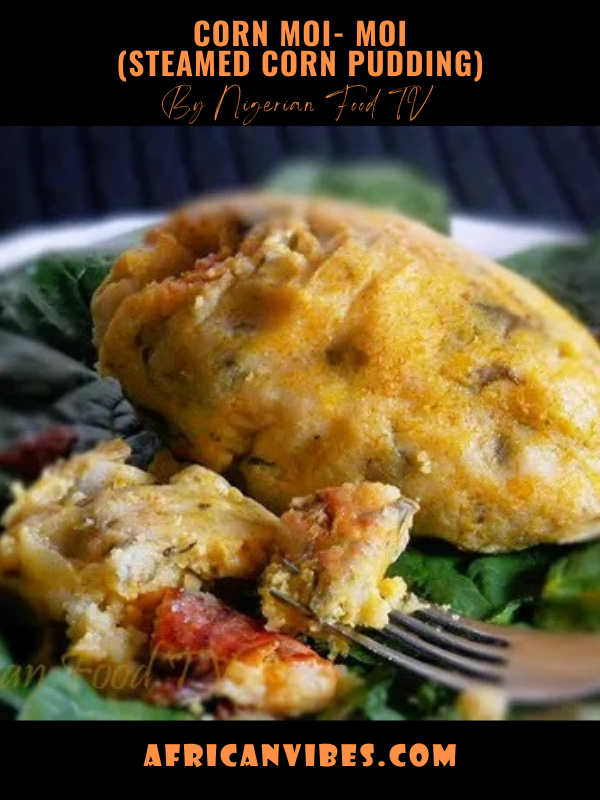 Prep Time30 mins
Cook Time1 hr
Total Time1 hr 30 mins
Corn Moi- moi also known as Nni Oka, Igbankwu Oka, Ekoki, Ukpo Oka Or Sapala, is the Nigerian- style "Tamales"(steamed corn Pudding).
It is a meal that is native to the eastern part of Nigeria. It is usually served during traditional engagements and taste really good.
Corn Moi- moi is also a healthy meal and quite filling due to its high fiber content, so if you're on a weight loss program this is a meal you can add to your diet, simply substitute the palm oil for tomato stew or your favorite oil and enjoy☺.
5
pieces Fresh Corn on cob OR 500 grams Corn meal
(corn flour, not corn starch)
1
handful dry large Prawns or dry fish
(fresh prawns goes well too)
1
grilled fish
(or soft smoked fish)(deboned) (optional)
5
medium Onion bulbs
( Onions adds to the taste of this meal)
A Handful chopped Spinach Or Ugwu Or Scent leaves
(efirin,nchuawun) (optional)
Chili pepper/scotch bonnet pepper
(atarodo)(to taste)
Water
(as needed to form a smooth paste)
Containers of choice for steaming the Moimoi
( you can make use of uma leaves, banana leaves , foil bags, heat proof nylons or bowls)