Moroccan Beef Tajine By From The Grape Vine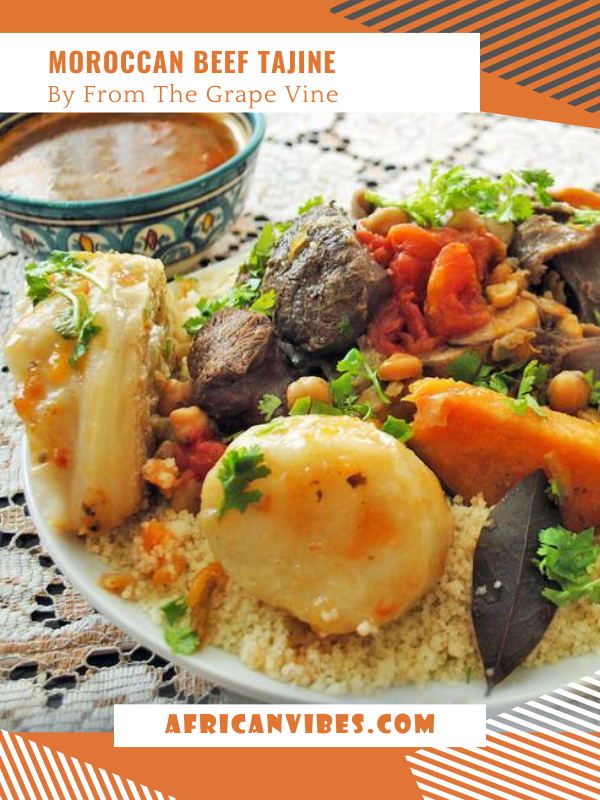 A comforting stew to help you warm up on those cold days. A spicy Mediterranean stew is the sort of warming, comforting dish that you want when you look out the window and it's all snow whirling out there. Tajine is welcome in any weather.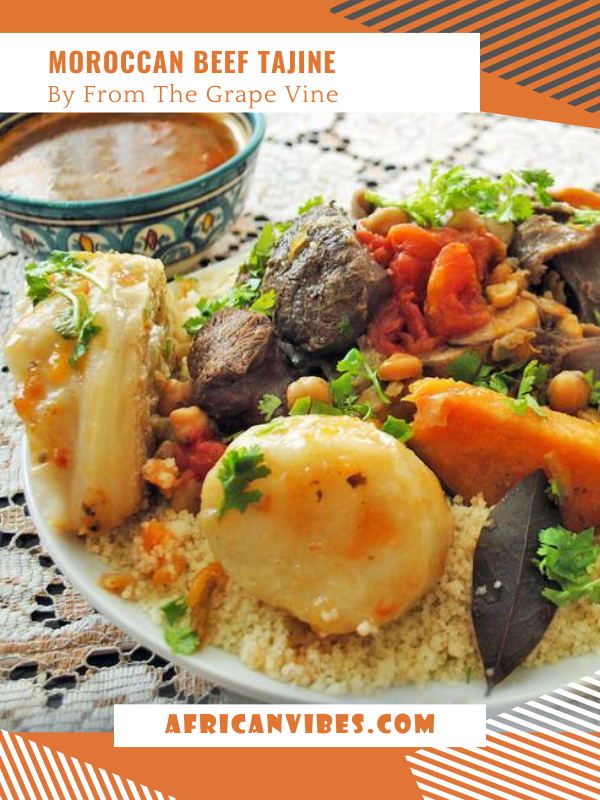 Prep Time15 mins
Cook Time2 hrs
Total Time2 hrs 15 mins
For me, beef has to be very well seasoned. In addition, there have to be at least three vegetables in the pot. North African tajines, those long-cooking, rich stews simmered in a clay platter with a conical top, are ideal then. Lacking the traditional tajine setup, you can cook this stew in a large pot set over low heat, and it will be delicious.
2
lbs
stewing beef
chopped into 2″ pieces
1
large onion
thickly sliced
1
large tomato
peeled and quartered
3-4 cup water or stock, to cover meat
2
large potatoes, quartered
½
medium butternut squash
quartered
½
small head cabbage
quartered
Fresh cilantro or parsley to serve