Moroccan B'stilla By Marocmama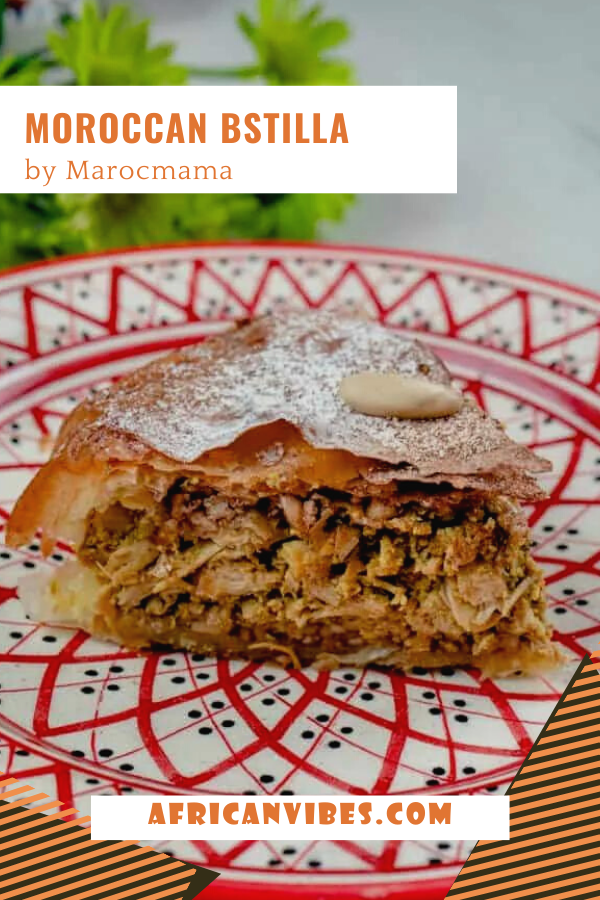 This is one of the few dishes that Moroccans can claim for their own. Unlike couscous or tajine which stretches across the Maghreb b'stilla is firmly routed in Morocco. Today, the most common type of b'stilla served is chicken but traditionally it was made with pigeon. Only recently has this dish become something that an average Moroccan person might eat – previously it was reserved only for royalty or the wealthy.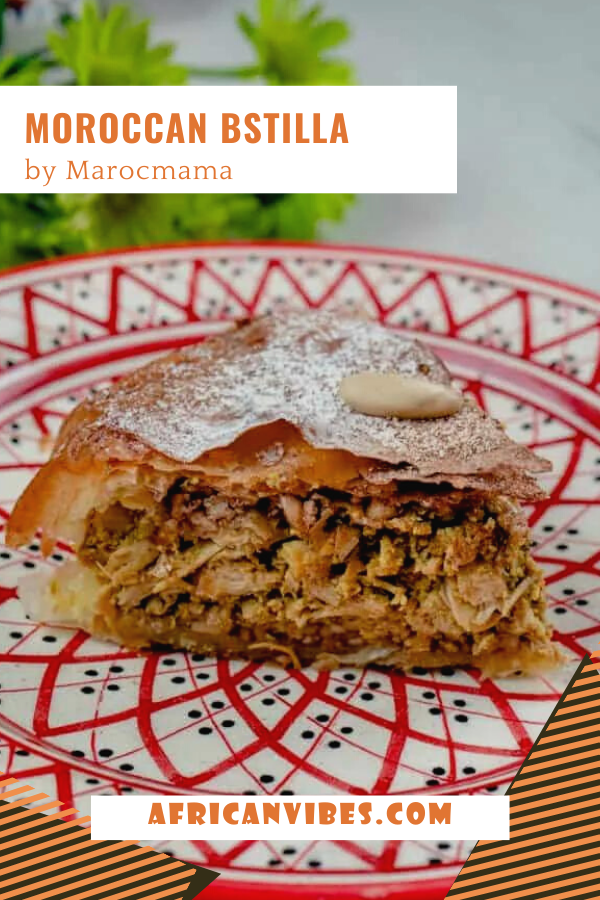 Prep Time15 mins
Cook Time1 hr 15 mins
Total Time1 hr 30 mins
This is made with a dough called ourka (work-a) that is a bit thicker than filo dough.  You can sometimes pick it up in Middle Eastern markets but if not filo dough works too. This recipe is a bit different than the traditional recipe but it's how I've adapted it for my American kitchen.
1
medium onion finely chopped
3
-4 boneless, skinless chicken breast halves
¼
cup
minced fresh flat leaf parsley
Almond Mixture
12
sheets thawed phyllo dough
ground cinnamon and powdered sugar for garnish