Moroccan Chicken Kebabs + Fennel & Orange Herbs Salad by My Moroccan Food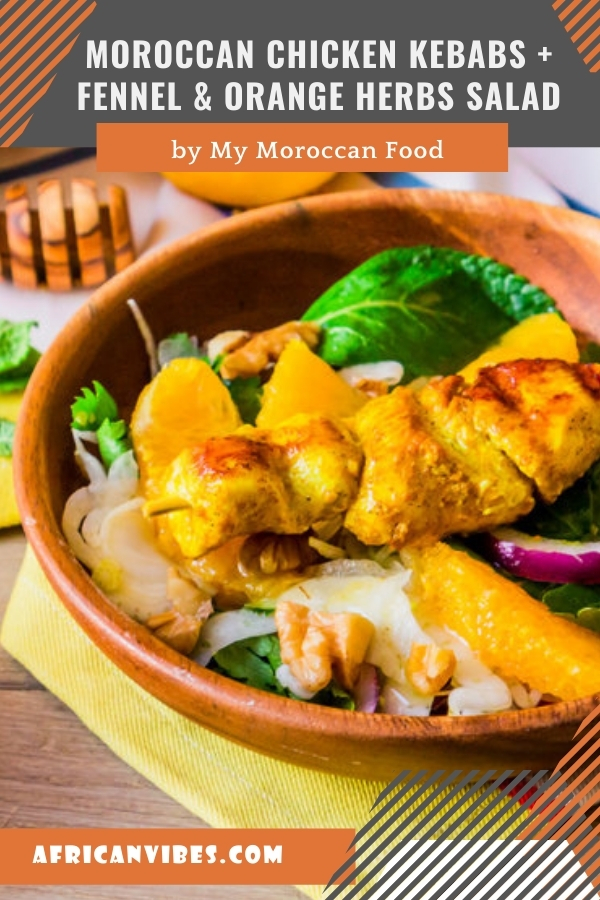 I tried to keep the salad pretty simple to preserve the taste of the shaved fennel and orange segments; I added plenty of herbs, a bit of red onions and walnuts. Simple, light and full of flavours.
I paired my salad with traditional Moroccan chicken kebabs (or skewers). The kebabs are flavoured with plenty of garlic, turmeric and powdered ginger.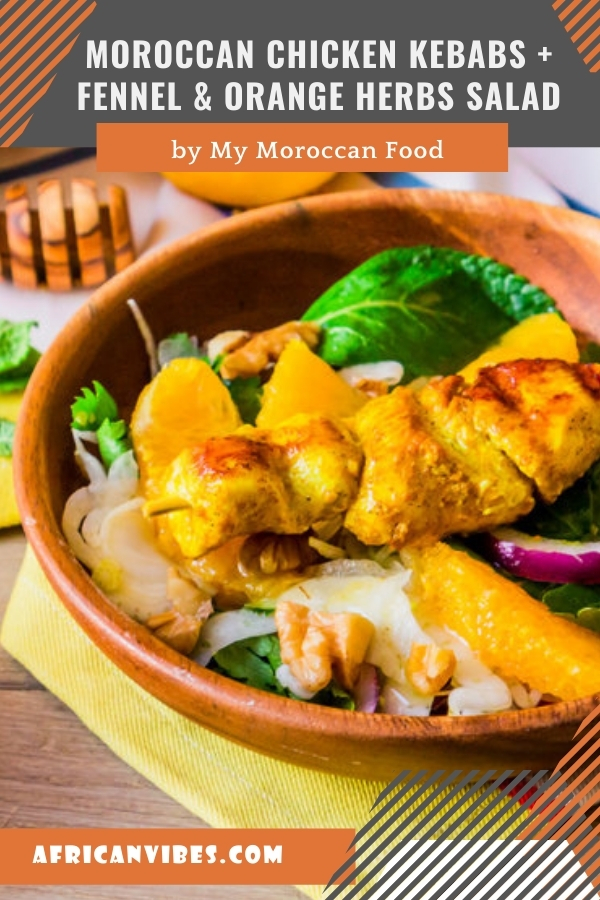 Prep Time15 mins
Cook Time45 mins
Total Time1 hr
The salad and the kebabs work perfectly together, I recommend having them with some couscous or quinoa if you are very hungry. Let the sun shine in your kitchen and get cooking! 
MOROCCAN CHICKEN KEBABS
500
g
boneless chicken breast Juice of a lemon
½
tsp
finely chopped garlic, about 2 cloves
½
tsp
salt or more to taste
ORANGE AND FENNEL HERB SALAD
1
red onion
finely chopped
30
g
fresh coriander roughly torn
30
g
fresh parsley roughly torn
For the dressing