Moroccan Chickpea B'Stilla-Sweet, Savory and Showy By Robin Asbell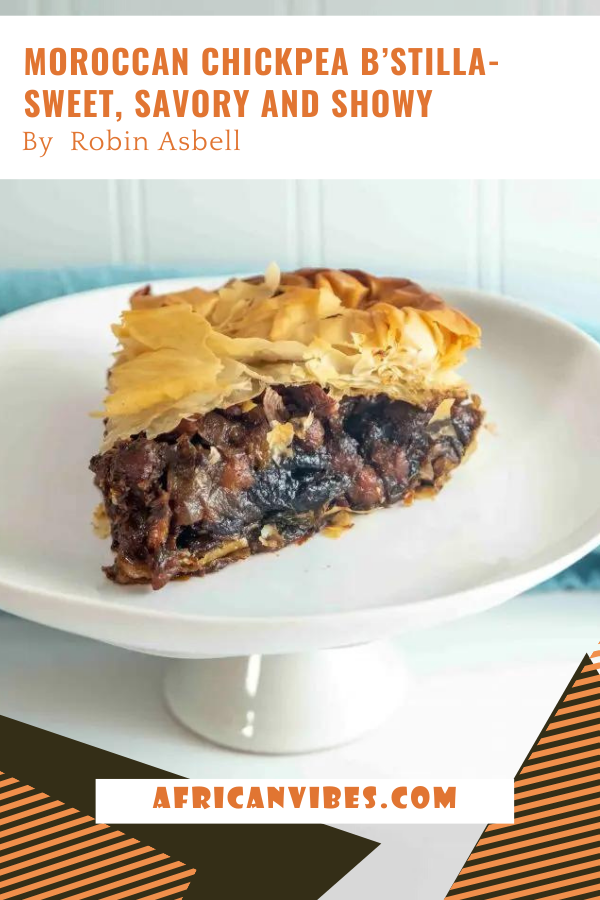 Moroccan food is a treasure trove of plant based flavors. Their traditional dishes, like tagine, are usually graced with plenty of vegetables, spices, sweet and tart balance, and fresh herbs. When I visit Moroccan restaurants, though, the vegetarian tagine is usually pretty bland, while the meat based dishes get all the attention.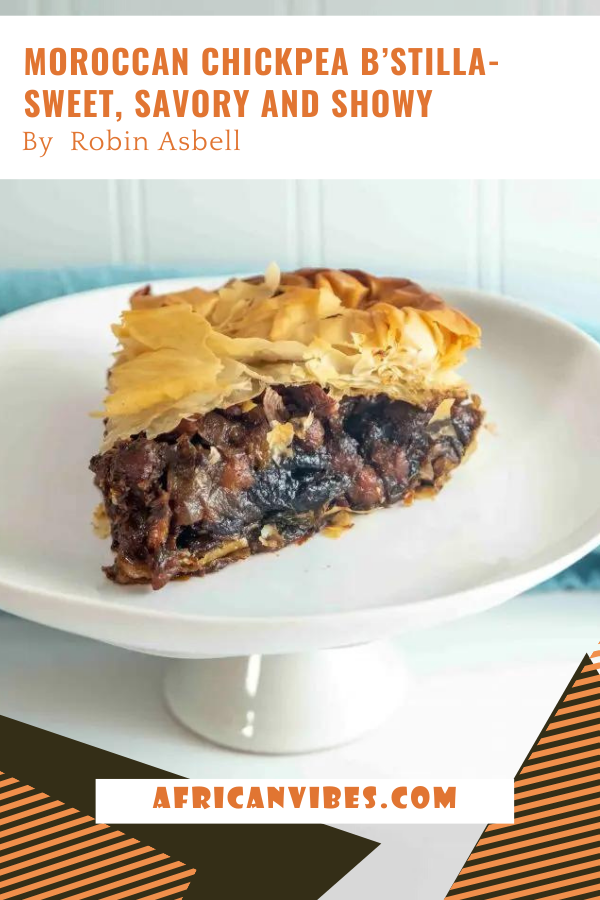 Prep Time15 mins
Cook Time30 mins
Total Time45 mins
That is why I like to make my own versions of Moroccan food, and borrow the combinations from the meaty recipes and use them to make spectacularly tasty plant based dishes.
10
full sheets filo dough