Moroccan Fish Tagine Recipe with Chermoula and Vegetables By Taste Of Maroc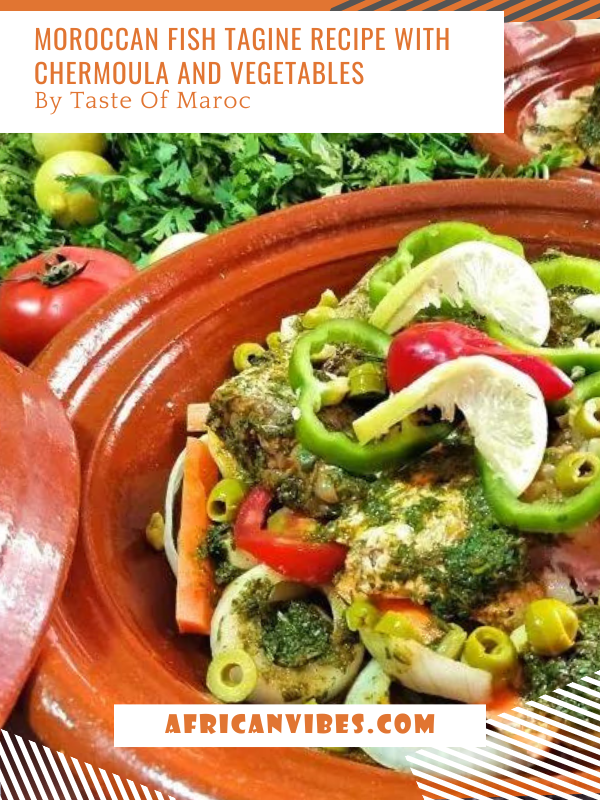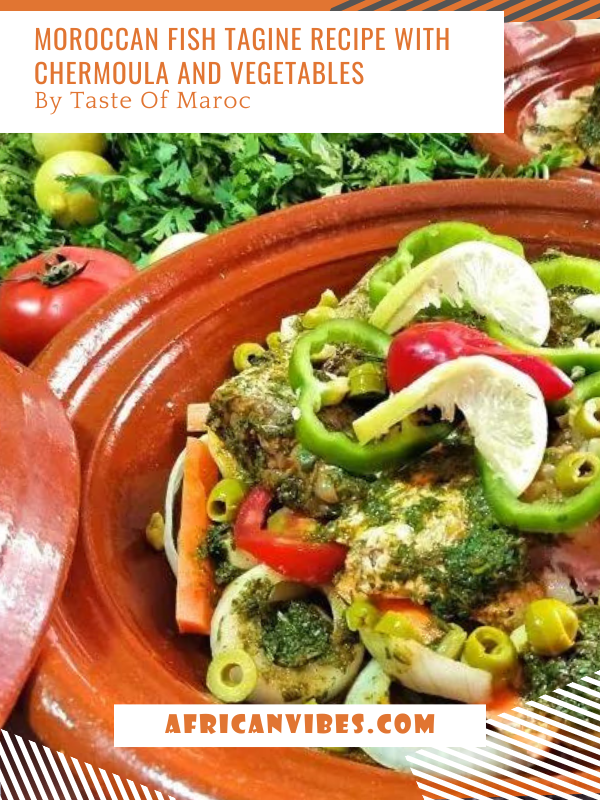 Prep Time30 mins
Cook Time2 hrs 30 mins
Total Time3 hrs
A classic Moroccan tagine of chermoula-marinated fish and veggies. Preserved lemon, olives, and Moroccan spices add additional flavor.
In Morocco, we make this tagine with meagre, sea bass, sea bream, or any other firm, thick fish. You can also use whole sardines, whole whiting, or conger eel. The latter can be fatty but offers the advantage of having relatively few bones to contend with at the table.
This recipe for Moroccan Fish Tagine with Chermoula and Vegetables is one of the most popular ways to prepare fresh fish in Morocco. First the fish is marinated in a zesty herb and spice mixture called chermoula, then it's layered with potatoes, carrots, tomatoes, and green peppers in a tagine for slow braising. Traditionally tagines are cooked over a fire or charcoal in a special brazier, but these days it's more common to see home cooks using a stove instead.
EQUIPMENT
For the Tagine
35
oz
firm thick fish
cut into pieces
1 large onion
thinly sliced
2 large potatoes
cut into 1/4
1 or 2 carrots, - cut into 1/4" (0.5 cm) sticks
2 bell peppers
(any color), - thinly sliced, seeds removed
fresh lemon slices
for garnish
1/2 cup red or green olives
- (optional)
1 preserved lemon, quartered
- (optional)
1 or 2 fresh chili peppers, for garnish
- (optional)
For Seasoning the Vegetables
½
tsp
salt - (or to taste)
For the Chermoula
2 cups fresh cilantro (about 1 large bunch), - finely chopped
4 cloves garlic, - very finely chopped or pressed
1
tsp
ginger
- (optional)
2
tbsp
fresh lemon juice, - approx.