Moroccan Lamb Tangine With Asian Pears By Eat Up! Kitchen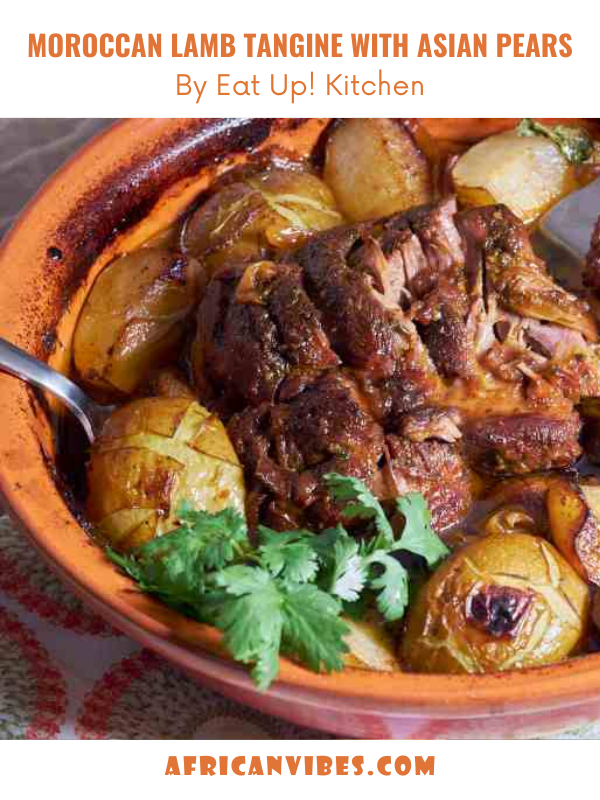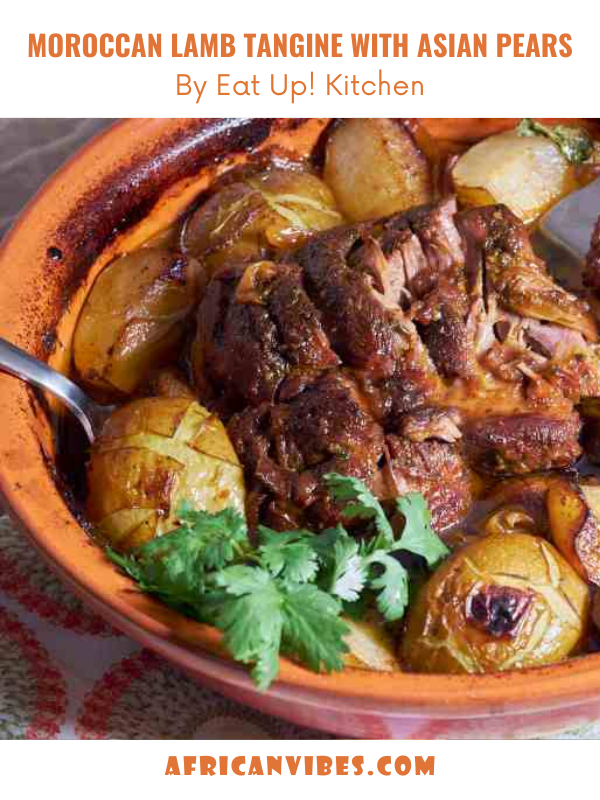 Prep Time30 mins
Cook Time2 hrs 30 mins
Total Time3 hrs
There's a lot happening with each bite of this Moroccan Lamb Tagine with Asian Pears! Lamb's shoulder is rubbed with a spicy, herbaceous, garlic marinade and accompanied by figs, dates, Asian pears, red onions, and honey.
For The Marinade
For The Lamb
2
lbs
boneless lamb shoulder
2
asian pears, quartered and cored
3
tbsp
orange blossom honey
Finely chopped Parsley and Cilantro for garnish.
2
medium red onions quartered