Moroccan Shrimp Tagine With Ginger and Fennel By Karen's Kitchen Stories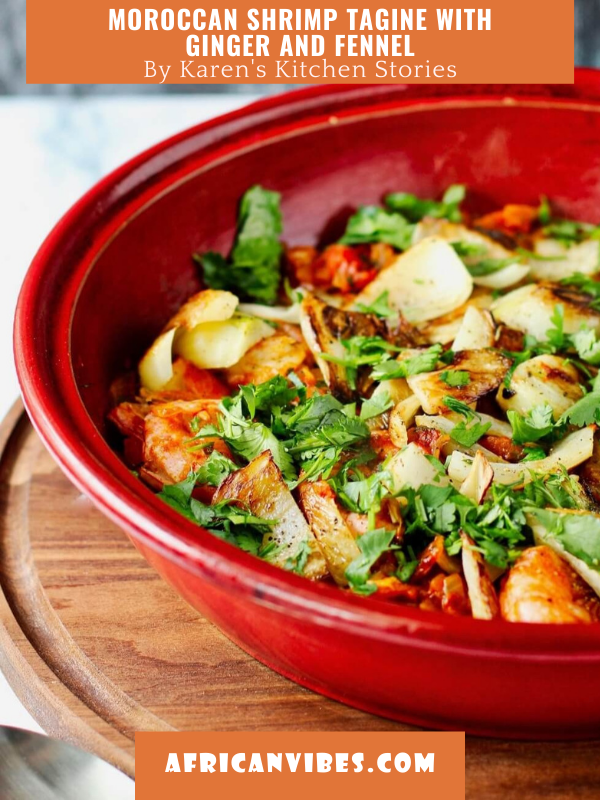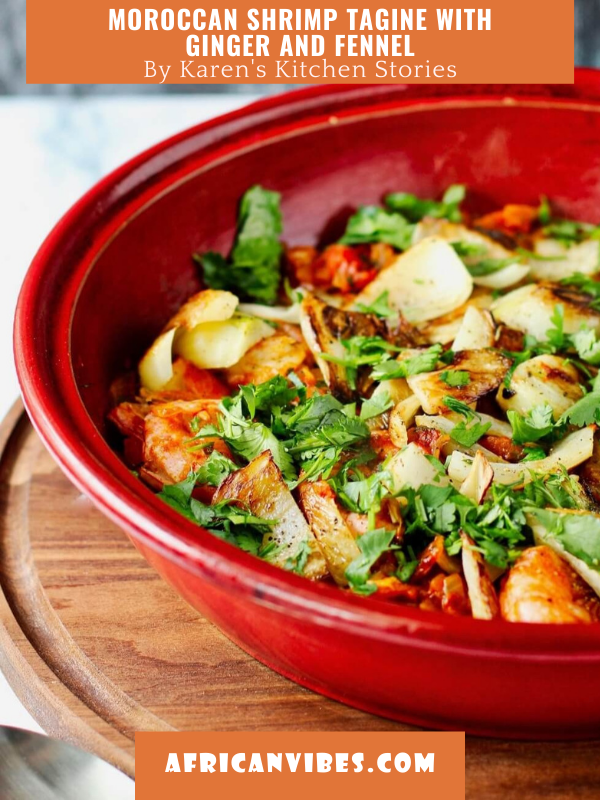 Prep Time15 mins
Cook Time30 mins
Total Time45 mins
This shrimp tagine with garlic, ginger, and fennel is an amazingly flavorful dish. Shrimp lovers (and who isn't?) will demand that you make this over and over again.
2 fennel bulbs, trimmed and sliced into 1/2 inch slices,
lengthwise
20 raw jumbo shrimp
Cleaned and heads removed, We used frozen easy peel shrimp that was pre-cleaned.
2 large garlic cloves
peeled and minced
2 inch knob of fresh ginger
peeled and minced
Medium pinch of saffron threads
14-ounce can diced tomatoes,
drained, juices reserved
Half of a bunch of cilantro,
chopped
Half of a bunch of flat-leaf parsley, chopped
Salt and freshly ground black pepper