Moroccan-Spiced Caponata By From A Chef's Kitchen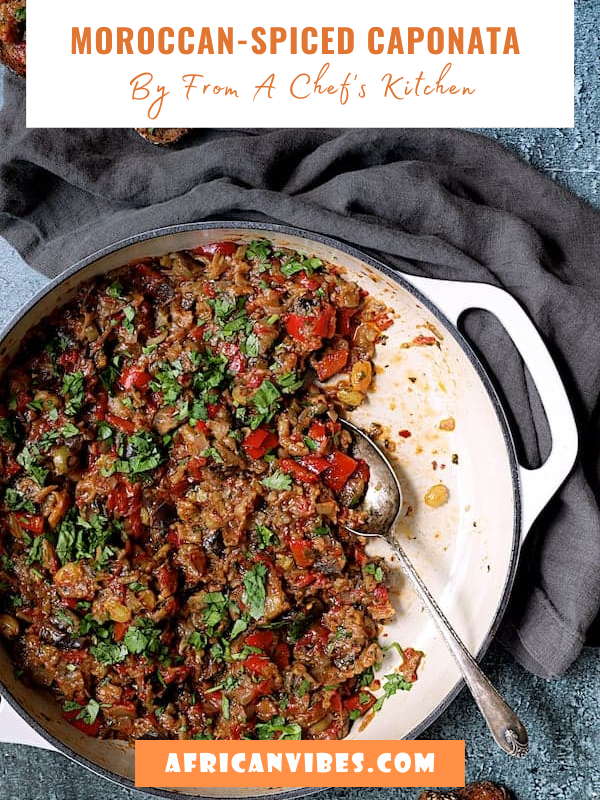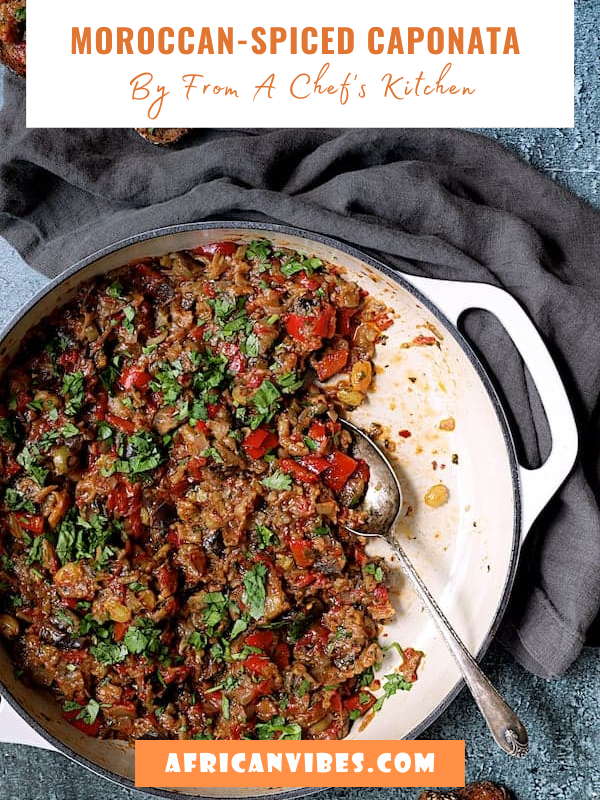 Prep Time15 mins
Cook Time1 hr 45 mins
Total Time2 hrs
Moroccan-Spiced Caponata is a delicious North African twist on traditional caponata and the perfect way to enjoy late summer vegetables!
Caponata is a Sicilian vegetable dish served as an appetizer, light meal or even salad that's a sweet-sour interpretation of classic French ratatouille.  It's generally served warm or at room temperature.
It always contains eggplant, quite often celery, fresh herbs and other summer vegetables such as tomatoes and peppers.  It can also include other vegetables added like zucchini, carrots, fennel or potatoes.
The sweet-sour component comes from green olives, raisins, capers and red wine vinegar.
EQUIPMENT
INGREDIENTS
2 medium eggplants - cut into ½-inch to ¾-inch pieces
2 stalks (ribs) celery
- finely chopped
2 red bell peppers
- cut into ½-inch to ¾-inch pieces
4 large tomatoes - approximately 1 pound, skinned, seeded and chopped
--OR-- 1 can (15-ounce) diced canned tomatoes, undrained
½
cup
chopped fresh cilantro
Additional salt
- to taste if desired
Freshly ground black pepper - to taste
Toasted or grilled rustic bread