Moroccan Salad Zaalouk By Cookilicious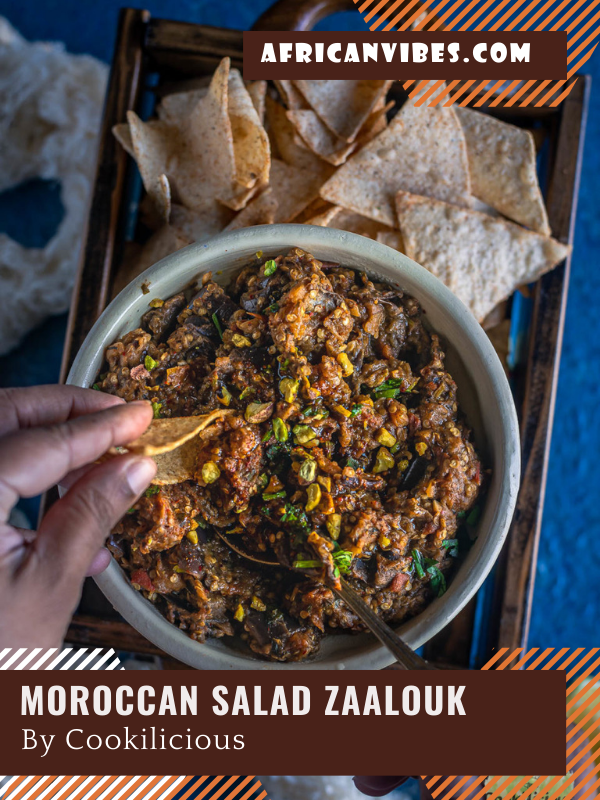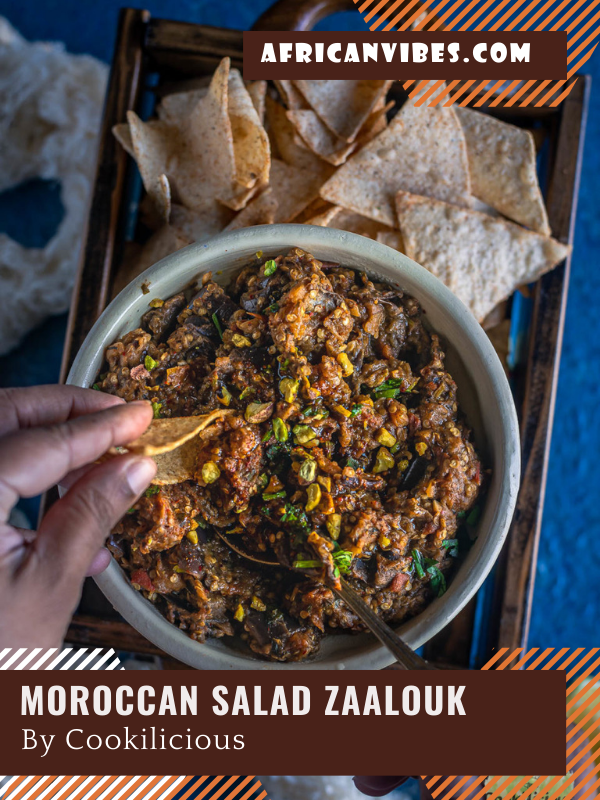 Prep Time10 mins
Cook Time20 mins
Total Time30 mins
Zaalouk is one of the most basic salads of Moroccan cuisine and there are a million ways of preparing it all across Morocco. The recipe varies from home to home. 
Being a salad it's often served at the beginning of the meal or as a vegan dip but it can also accompany grilled meats or fish, kebabs, or tagines.
Zaalouk is a simple yet delicious Mediterranean vegetarian recipe, prepared with smoked eggplants and Moroccan spices. Serve it as a vegan dip, salad, or side! 
Zaalouk is naturally vegan and gluten-free and can be made in 30 minutes. 
When it comes to spices, they are mainly used to brighten up the dish and make the Mediterranean flavors stand out.
This grilled eggplant salad is chunky, saucy, and full of flavors. Just like a ratatouille! 
To Grill Eggplants
To Prepare Zaalouk
For Garnish
Equipment

ALSO READ: Kenyan Chef Maliha Mohammed Breaks Guinness World Record