Muamba Chicken (Muamba De Galinha): The Heartwarming African Dish You Need To Try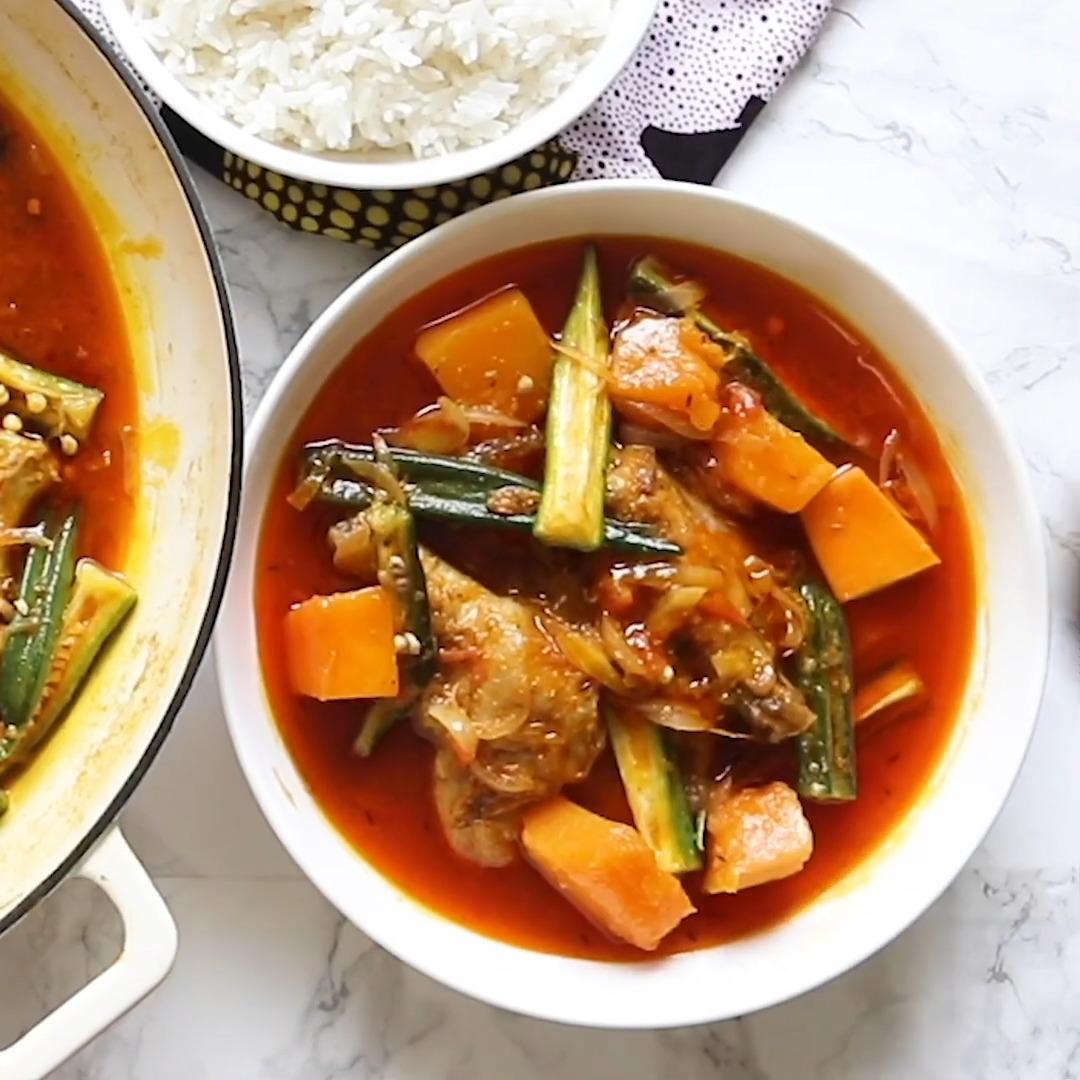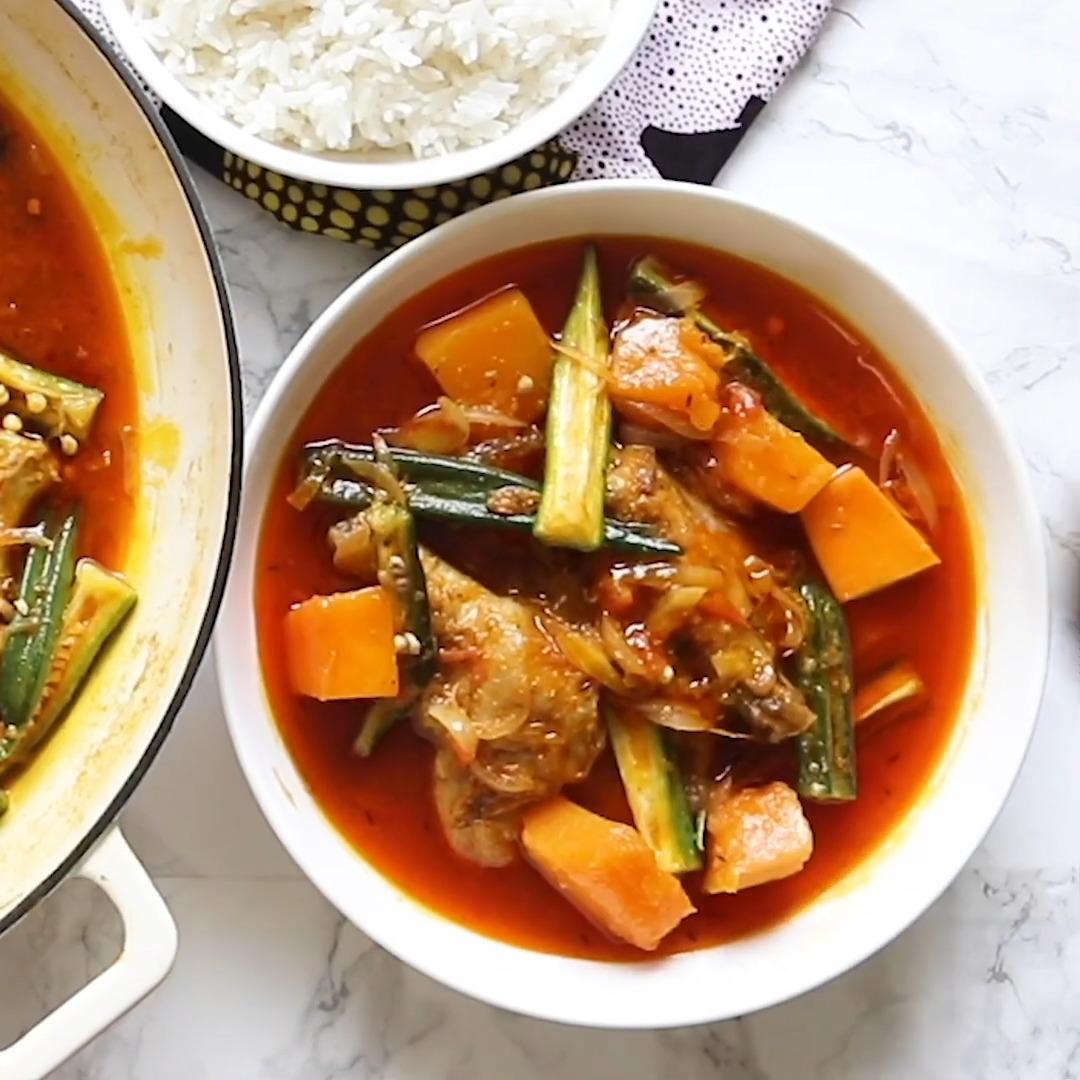 Prep Time10 mins
Cook Time35 mins
Total Time45 mins
Known to be a national dish in Angola, this flavorful African favorite tastes great and is also so easy to make. You'll need plenty of oil, onion and garlic for the sauce, but other than that all you really need are the necessary spices (paprika powder, herbs like black pepper and sage, as well as olive oil) to get started on making this classic dish.
What does Chicken Muamba Taste Like?
If you are looking for a heartwarming African dish to try, chicken muamba is a great option. This traditional Congo dish is made with chicken, vegetables, and a variety of spices. The result is a stew-like dish that is both flavorful and filling.
So, what does chicken muamba taste like? The best way to describe it would be to say that it has a unique flavor that is similar to other African dishes. However, the chicken muamba recipe does include some unique ingredients that give it a distinctive taste. For example, the addition of palm oil gives the dish a richness that you won't find in other stews. Additionally, the use of fresh ginger and garlic give it a bit of zing that really sets it apart from other dishes.
Ultimately, chicken muamba is a delicious African dish that is perfect for those looking for something new to try. If you are looking for something hearty and filling, this is a great option. And, if you want to explore African cuisine, this dish is a great place to start.
The history of Muamba Chicken
The history of Muamba Chicken is one that is steeped in tradition and culture. This dish is native to the country of Angola, and has been enjoyed by Angolans for centuries. The dish gets its name from the Portuguese word "muamba", which means " stew". It is a popular dish in Angola, and is often served at special occasions and celebrations.
Muamba Chicken is made with chicken that is cooked in a delicious stew of onions, garlic, tomatoes, and palm oil. This stew is then typically served over rice or cassava roots. Muamba Chicken is a hearty and filling dish that is perfect for a cold winter day. It is also a very popular dish to take on picnics or to enjoy as a casual meal with family and friends.
If you are looking for a unique and flavor-packed chicken dish, then Muamba Chicken is definitely worth trying!
How to make the most authentic Chicken Muamba
3 – 3 1/2 pound chicken cut in pieces
Whole hot pepper pierced chili, Scotch bonnet
½ -1 pound butternut squash
cut into large cubes
18-20 Okra sliced in half
2
cups
or more chicken broth
or water
For Instructions:
What to serve with Muamba Chicken
When it comes to what to serve with muamba chicken, there are plenty of delicious options. For a truly authentic experience, try serving it with funge de bombo (a type of cassava dish), rice, and a salad. If you want something a bit lighter, pair muamba chicken with a simple green salad and some crusty bread. And of course, no matter what you serve it with, don't forget the piri-piri sauce!
Conclusion
If you're looking for a hearty, yet healthy African dish to try, chicken muamba is definitely it. This traditional dish is not only delicious, but also packed with nutrients that are essential for good health. Plus, it's incredibly easy to make, so you can enjoy it any day of the week. So what are you waiting for? Give chicken muamba a try today!
Other Interesting Recipes: Coconut Milk Peanut Sauce Matoke By Kaluhi's Kitchen
Ingredients
3 – 3 1/2 pound chicken cut in pieces
Whole hot pepper pierced chili, Scotch bonnet
½ -1 pound butternut squash
cut into large cubes
18-20 Okra sliced in half
2
cups
or more chicken broth
or water