Nigerian Beef Suya By Food Fidelity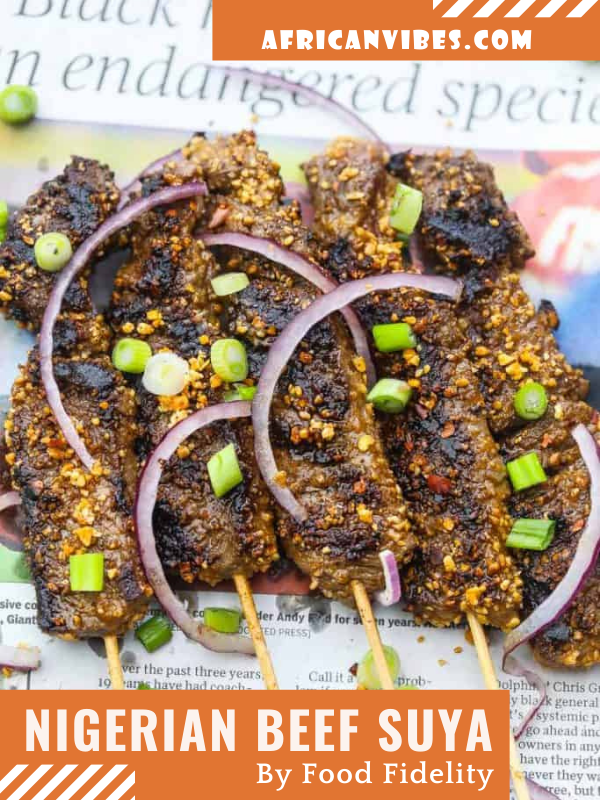 If you are interested in developing Nigerian recipes, start with Beef suya. It is Nigerian street food featuring grilled beef skewers seasoned with ground peanuts and spices.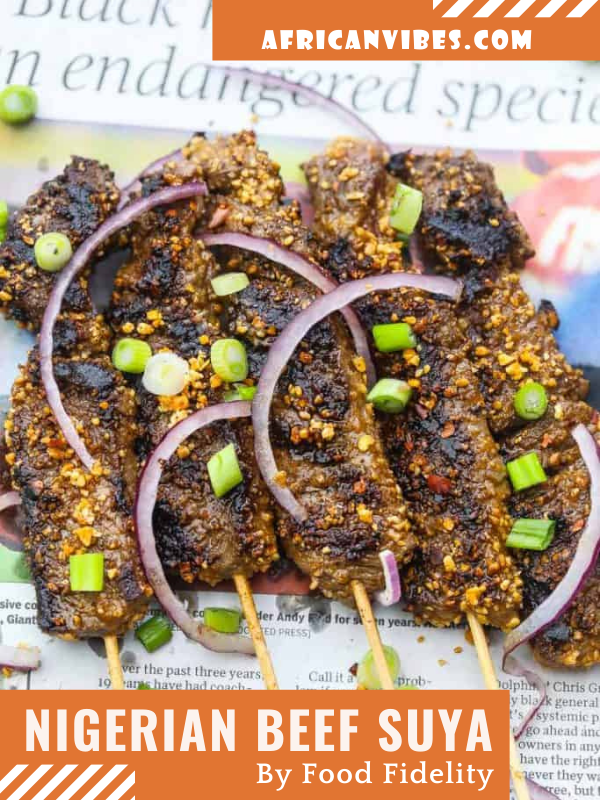 Prep Time10 mins
Cook Time10 mins
Total Time20 mins
Suya actually refers to the seasoning mix which typically includes the aforementioned ground peanuts, brown sugar, salt, pepper, paprika, and chili pepper.
The flavor is complex and the aroma is strong but pleasant. Heat levels vary depending on the cook, but the depth of flavor is consistent and is the draw that will make you overeat if you're not careful.
1 ½
lbs
top Sirloin Steak Sliced into ½ inch thick cuts