Nigerian Beef Suya (Spiced Grilled Skewers) By Serious Eats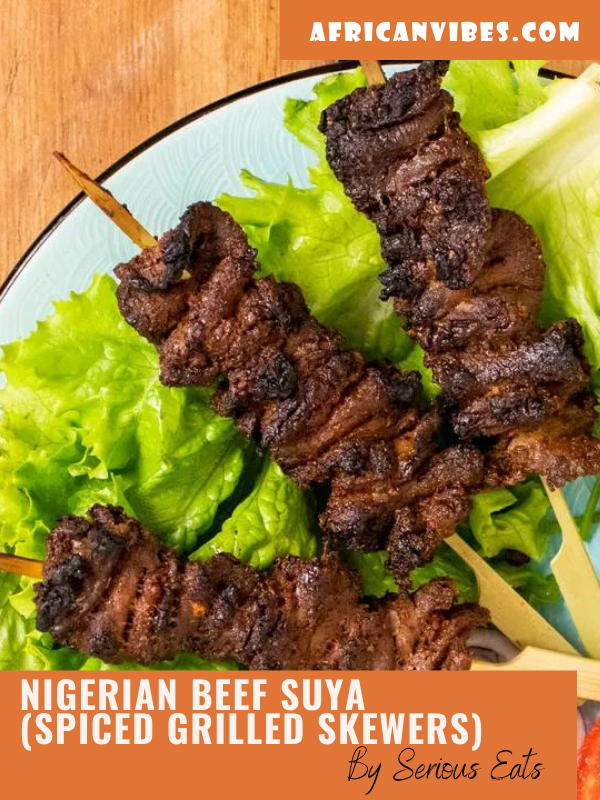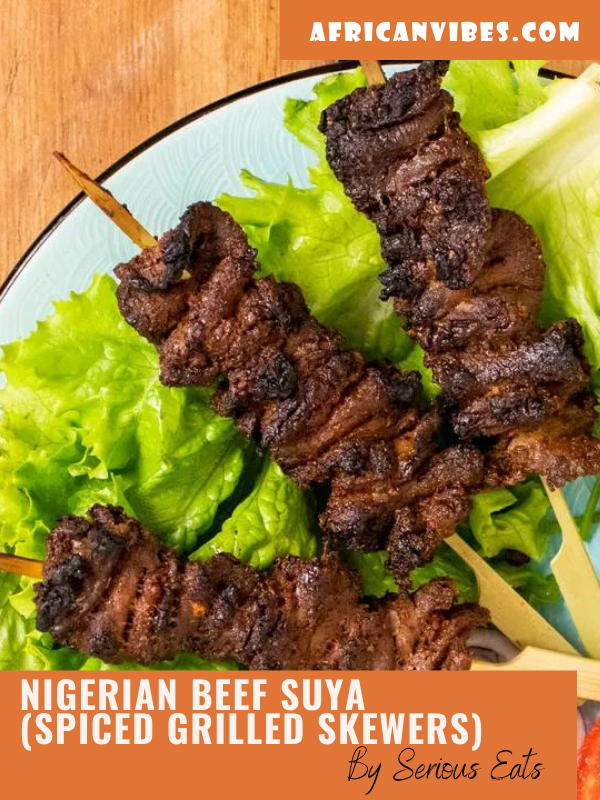 Prep Time2 hrs
Cook Time15 mins
Total Time2 hrs 15 mins
Suya is Nigerian street food at its finest—think nutty, spicy beef threaded onto skewers then grilled, the finished sticks cradled in paper or foil with a side of fresh tomatoes, sliced red onions, and a sprinkling of yajin kuli.
Yajin kuli is made from yaji—a blend of chiles, ginger, garlic, onions, salt and other spices—and ground kuli kuli, which is essentially dehydrated and defatted groundnut (peanut) paste.
Suya originated in the north of Nigeria, where the knowledge and mastery of meat is second to none.
½
cup
(spooned) roasted groundnut/peanut butter powder (40g) (see note)
½
tsp
ground grains of selim or grains of paradise
(optional)
For the Suya:
1
lb
beef flank or sirloin steak (450g)
3
tbsp
peanut oil
or neutral-flavored oil, such as canola(45ml)
For Serving:
Red onions, thinly sliced