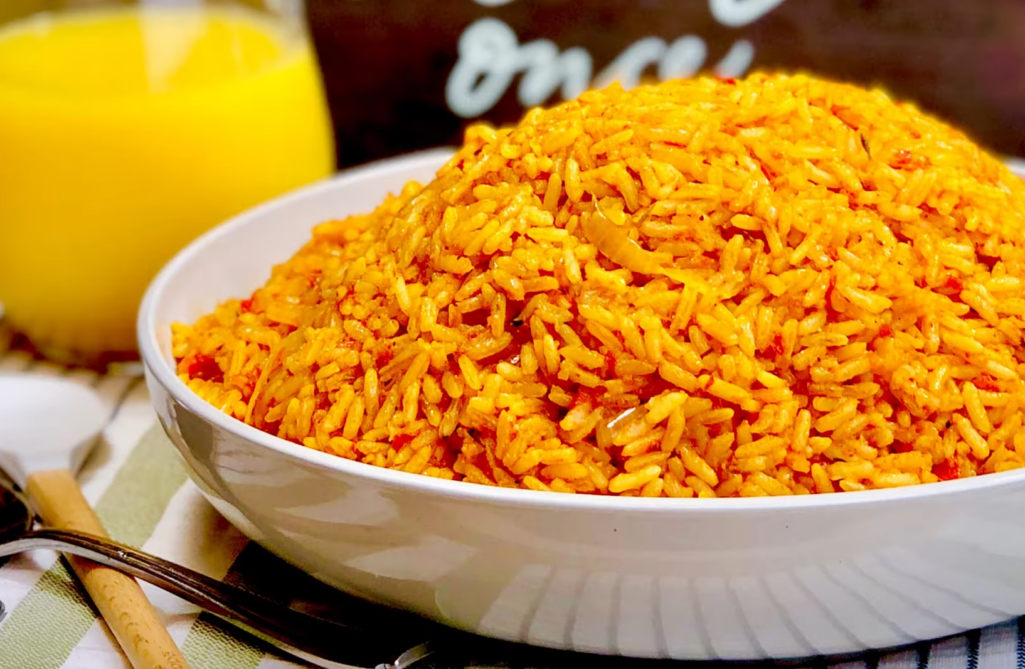 Nigerian Jollof Rice
Instructions
Create a flavorful purée in your blender with ginger, curry powder, dried crayfish, garlic, bouillon cubes as the base. Add tomatoes and red pepper for sweetness then spice it up with a chopped red onion and habanero! Blend until everything is smooth perfection.

In a medium saucepan, warm up the palm oil over steady heat. Add in your purée and bring it to life with a simmering boil - let this concoction slowly cook until most of the liquid evaporates, revealing an irresistibly sweet sauce coming through after around 20 minutes.

To give the rice a flavor boost, mix in salt and let it absorb into the purée for 5 minutes. Next, pour water over top then bring to a rapid boil before reducing heat to low simmer. Finally finish off by cooking with lid on until all liquid is fully absorbed - about 20-25 minutes will do! Enjoy your tasty creation of Nigerian Jollof Rice!

Take your dish off the stove, gently stir it with a fork and plate up - dinner's ready!
african jollof rice, Best Jollof Rice, Jollof Rice, rice, rice recipe