Nigerian Pepper Soup with Assorted Cow Meat By All Nigerian Foods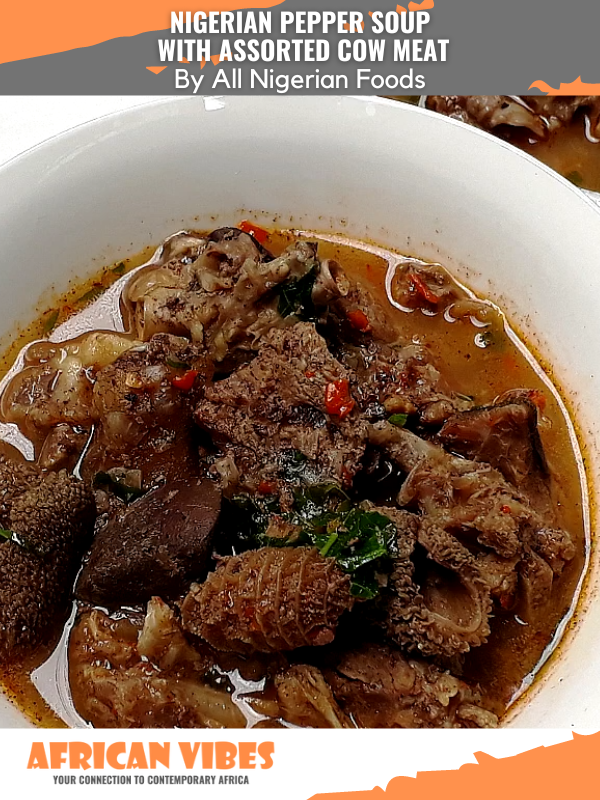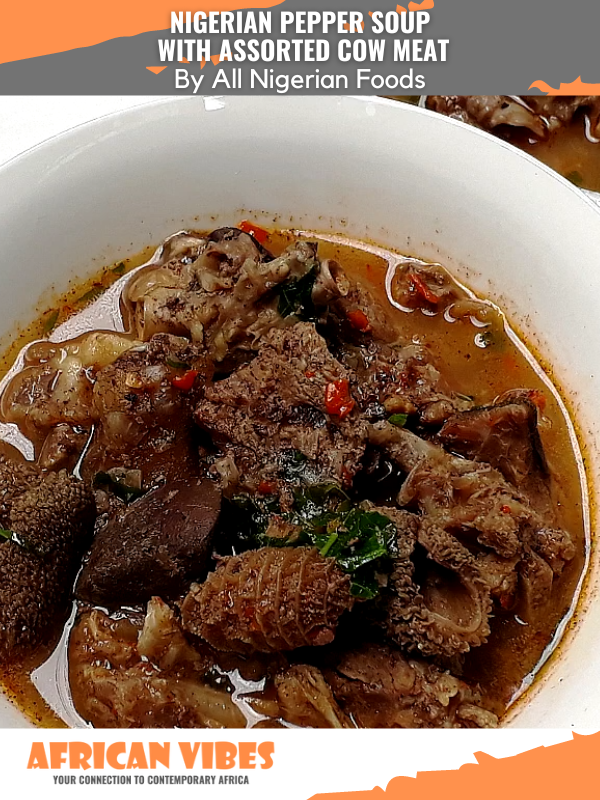 Prep Time20 mins
Cook Time1 hr 10 mins
Total Time1 hr 30 mins
Pepper soup is one of the most delicious Nigerian foods. I want to talk about the assorted meat recipe I have come to learn, in the last few years that several recipes exist. This one, however, is made with assorted meat. You will learn about the ingredients/spices used for pepper soup also.
We have different recipes in Nigeria that are made with different kinds of meat and fishes. The most popular is the goat meat recipe followed by the assorted cow/goat meat recipe (which includes shaki [cow tripe], pkomo, fresh meat, intestine, liver, and kidney), also we have the cow tail version, Catfish Pepper Soup which is fondly called 'point and kill'.
Here is how I Make pepper soup with assorted cow meat. I have used the phrase 'Assorted cow meat' on several parts of this food blog. If you don't understand what I mean, here is an explanation. – Assorted cow meat in Nigerian is simply different parts of a cow, it includes plain red beef, cow tripe, liver, kidney, intestine, etc.
There are many brands of beef seasoning spices in Nigeria, you can use anyone. Try different ones with different foods then chose one of the brands and use for all your cooking.