Nigerian Shuku Shuku (Coconut Balls) By Flo Chinyere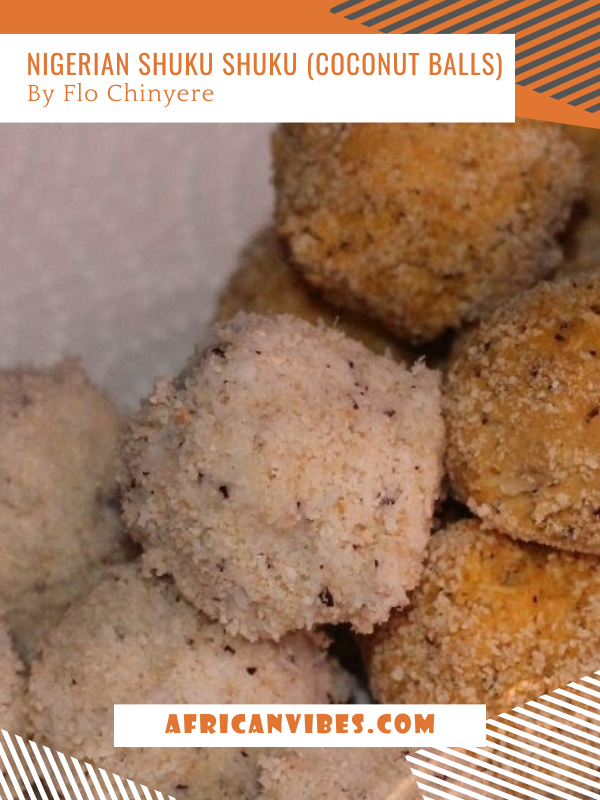 Have you ever tasted coconut and bread (chewed together), that is what Nigerian Shuku Shuku tastes like.
Nigerian Shuku Shuku is one of the great Nigerian easy to prepare delicacy that doubles as a dessert and a snack.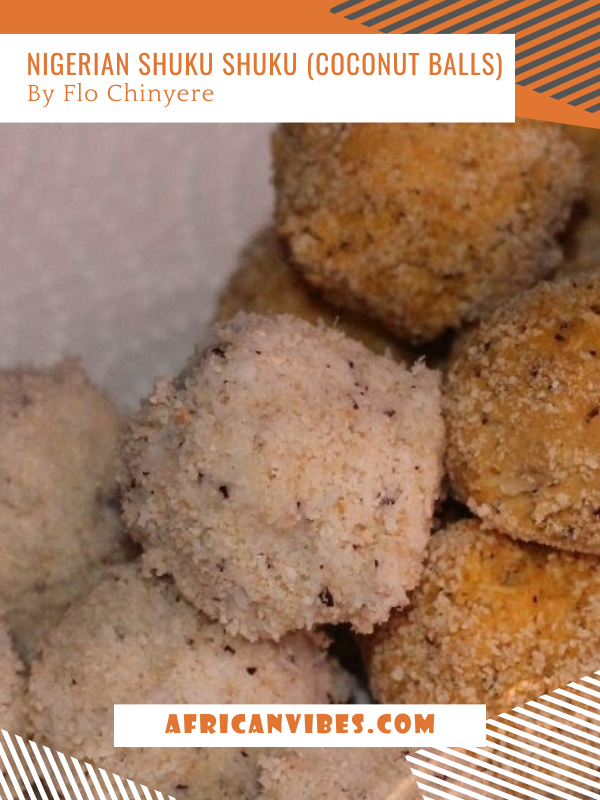 Prep Time10 mins
Cook Time20 mins
Total Time30 mins
120
g
coconut chaff (or coconut flakes)
Notes on the ingredients:
1. I prefer coconut chaff for Shuku Shuku because coconut flakes are too light and dry.
2. You only need enough quantity of evaporated milk that will make the coconut chaff stick together. So just keep adding bit by bit till the chaff is sticky enough to make balls, it should not be soaking wet.
3. You can also use condensed milk. I do not use it because it is too sweet for me and it is kind of sticky.
Nigerian Shuku Shuku is serve as dessert or with any chilled Nigerian drink like  Zobo, Soy Milk, Chapman, all the Kununs! Enjoy!
Ingredients
120
g
coconut chaff (or coconut flakes)