North African Meatballs With California Prunes And Pine Nuts By Healthy Delicious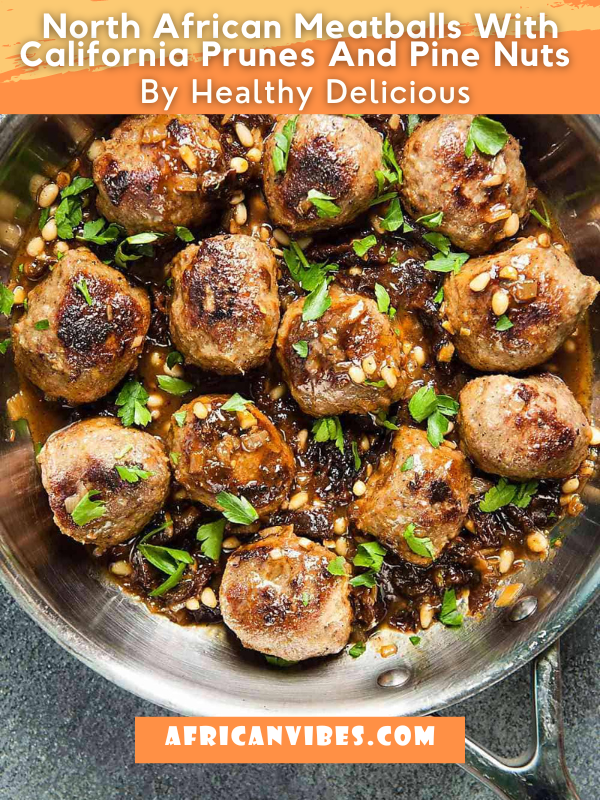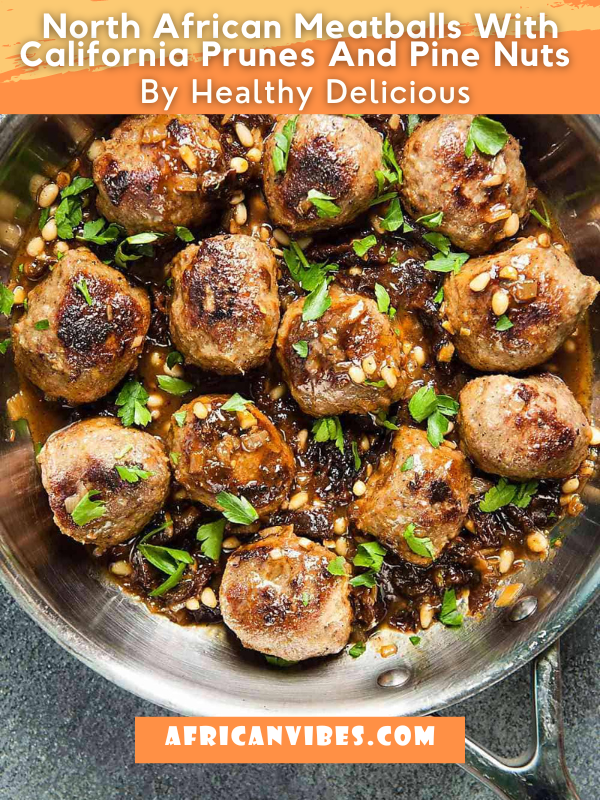 Prep Time20 mins
Cook Time45 mins
Total Time1 hr 5 mins
These meatballs, served with a rich prune and pine nut gravy, were inspired by the flavors of North Africa. Serve over Orzo, rice, or couscous for an extra special weeknight dinner.
Prunes are a natural fit for baked goods – they're an awesome addition to oatmeal cookies and are delicious paired with chocolate – but they're also great in savory recipes.
In this meatball recipe, the prunes cook down and help thicken the gravy and add a subtle sweetness that balances out the more savory elements. I also added wine and lemon juice to keep the flavor of the dish bright and stirred in a smattering of pine nuts for texture. It's so flavorful that you won't believe it comes together in just 20 minutes!
For maximum flavor, I used a combination of beef and pork for these meatballs. You can do the same or use your favorite meatball recipe. In a pinch, you can even use premade meatballs from the butcher case for a super easy weeknight meal – when it comes down to it, this recipe is all about that delicious gravy.
4
cloves garlic, minced (divided)
1
yellow onion, minced (divided)
1
handful chopped parsley
plain Greek yogurt and lemon wedges, for serving
(Optional)

ALSO READ: North African Meatballs by thebrookcook