Ofe Di Na Nwayi (Lovers' Soup) By Nigerian Food TV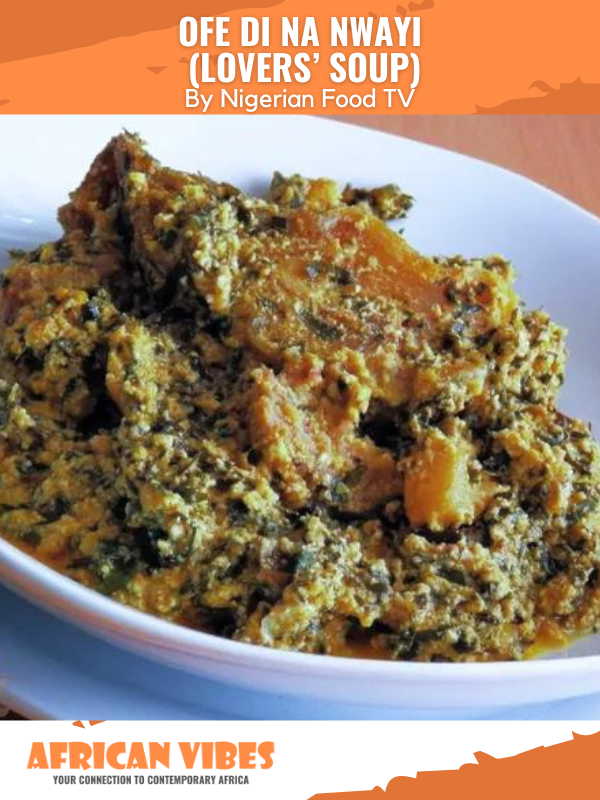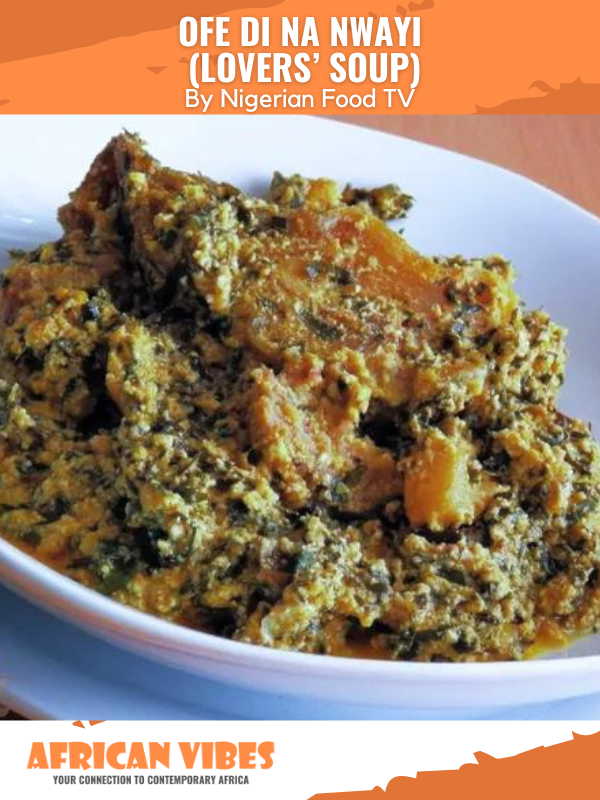 Prep Time15 mins
Cook Time50 mins
Total Time1 hr 5 mins
Ofe Di Na Nwayi  literally means "husband and wife soup" in Igbo language. This Nigerian soup is not so popularamong the young easterners of Nigeria (where the soup originated from).
But, according to grandma, it is a traditional "Lovers soup" that is served to newly weds as their first meal together, during or right after their traditional marriage.
One of the ingredients for Ofe Di Na Nwayi is  the "heart of a cow" which is said to signify love ☺. This soup can also be served on Valentine's day. This is a tasty soup,you'll surely enjoy.
Heart of a cow
(cut into pieces) (substitute the heart with 10 pieces beef or chicken meat )
1 Large sized smoked fish
1 stockfish head
or 2 medium sized pieces stockfish parts
2 handful Uziza leaves
(some folks use Okazi/ukazi leaves )
1 Small onion bulb
(chopped)
ground dry pepper/chopped scotch bonnet(atarodo)(to taste)