Ogbono Soup and Pounded Yam By African Bites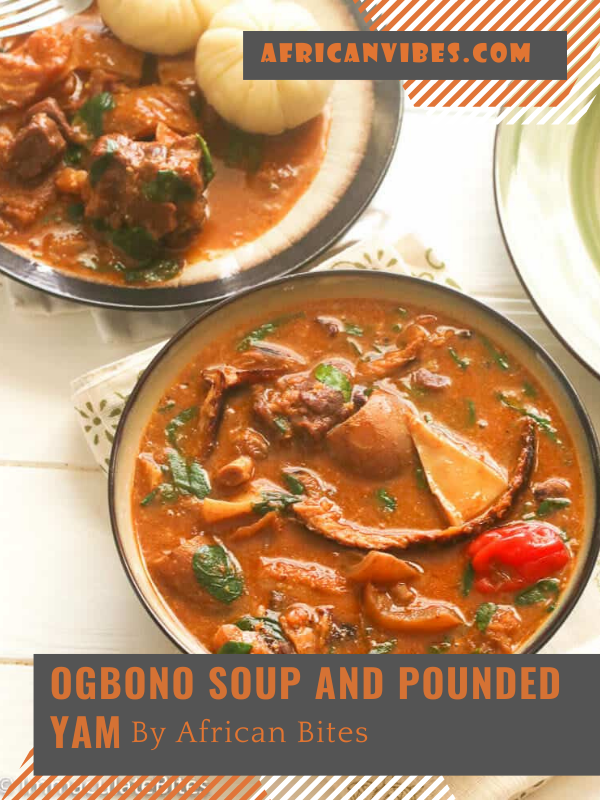 Ogbono Soup and Pounded Yam from Scratch  – A tasty and hearty Nigerian soup made from Ogbono seeds (bush mango seeds) added with pre-cooked meat. And paired with smooth, tasty and filling Pounded Yam for an extraordinary African meal experience!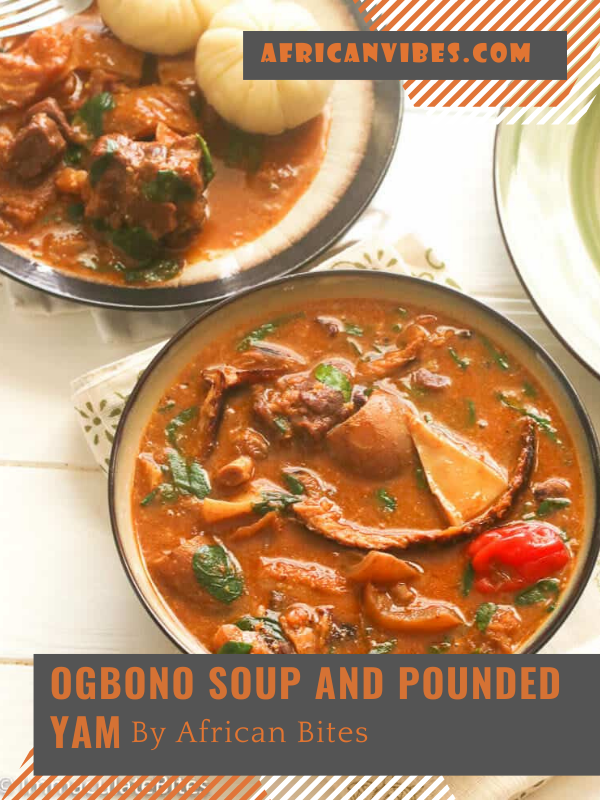 Prep Time15 mins
Cook Time45 mins
Total Time1 hr
Ogbono soup is a hate or love it soup. No, I didn't grow up eating it but quickly  fell in love with it after moving to the U.S. It's appeal? Chunks of meat and fish. Annnd it's comforting and hearty. 
For those few who aren't familiar with Ogbono seeds, they are often times called wild mango, African mango, bush mango and dika. The trees bear edible mango-like fruits and the seeds (also called dika nuts) and are basically like nuts that can be eaten raw or roasted. Seriously I don't know anyone who eats this as a snack but some say they do.
1-2 pounds meat
(oxtail , stew beef , tripe and kpomo (cow skin)
1
tbsp
chicken bouillon (adjust to taste bud)
3
cups
chopped greens (spinach, collard greens, kale, callaloo (African greens) )
1 tablespoon red pepper flakes
½ cup ground egusi , optional
Pounded Yam From Scratch
2-3 pounds African (Ghana yams)