Peppermint Crisp Tart – Mini Caramel Desserts (South African dessert) By Bake With Gen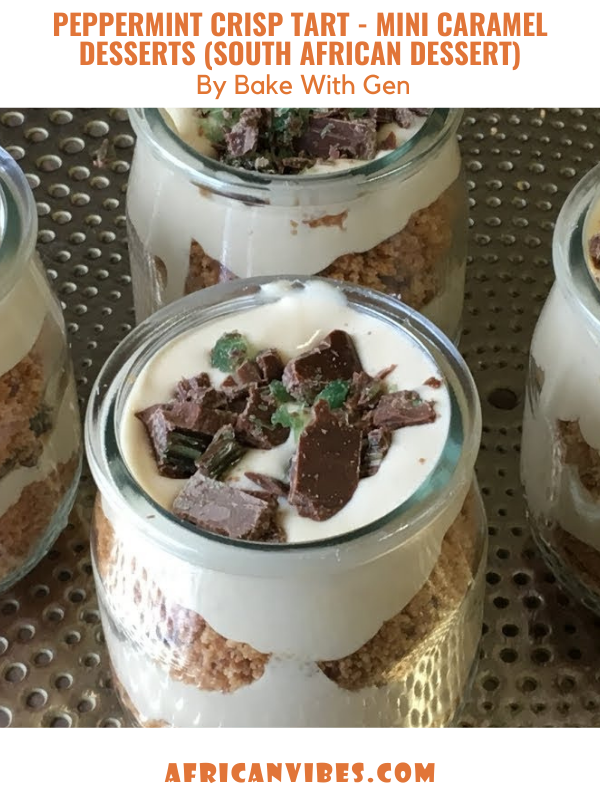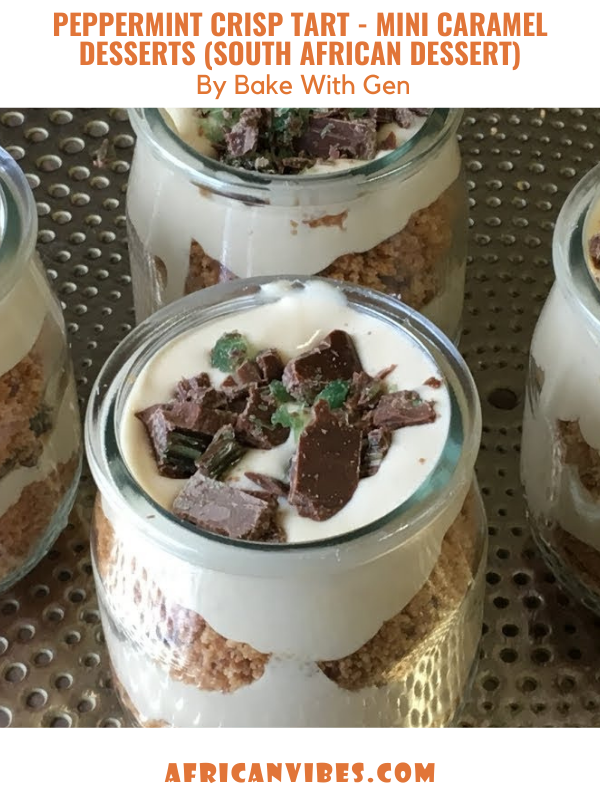 This peppermint chocolate, caramel & crushed biscuits dessert is a very well known dessert in South Africa. It is usually made as one big tart or mini desserts which are so cute and perfect for your dinner guests or just for your family!
Mini Caramel & Chocolate Desserts are very well known in South Africa as the final crown many meals wear.
125
g
butter (optional for mini desserts)
1
can of caramel (I use a can of condensed milk and boil it for about 4 hours to make a thick caramel)
- Peppermint chocolate (grated or chopped finely)
Ingredients
125
g
butter (optional for mini desserts)
1
can of caramel (I use a can of condensed milk and boil it for about 4 hours to make a thick caramel)
- Peppermint chocolate (grated or chopped finely)