Special Goat Meat Fried Rice – Asun Fried Rice By KikiFoodies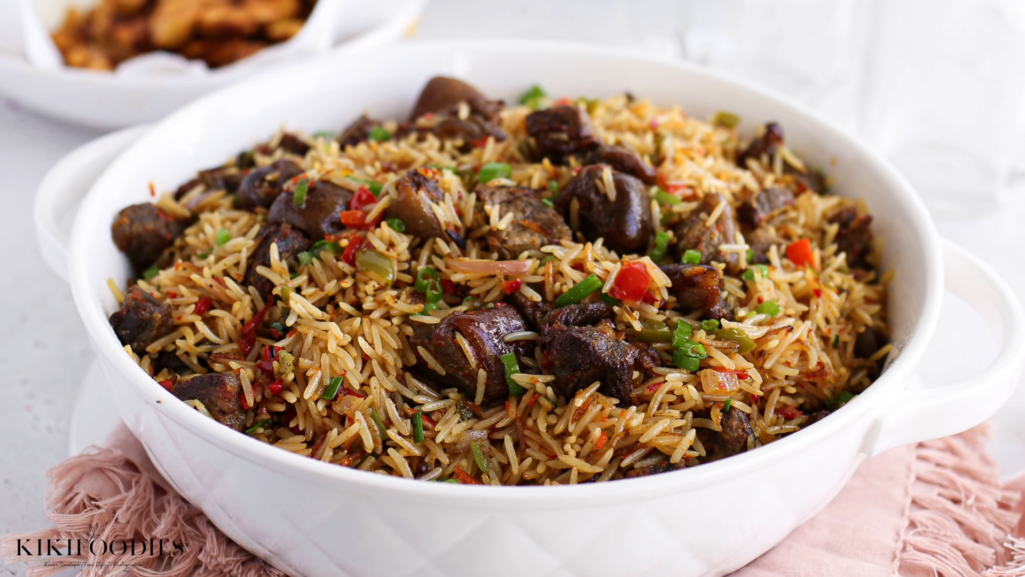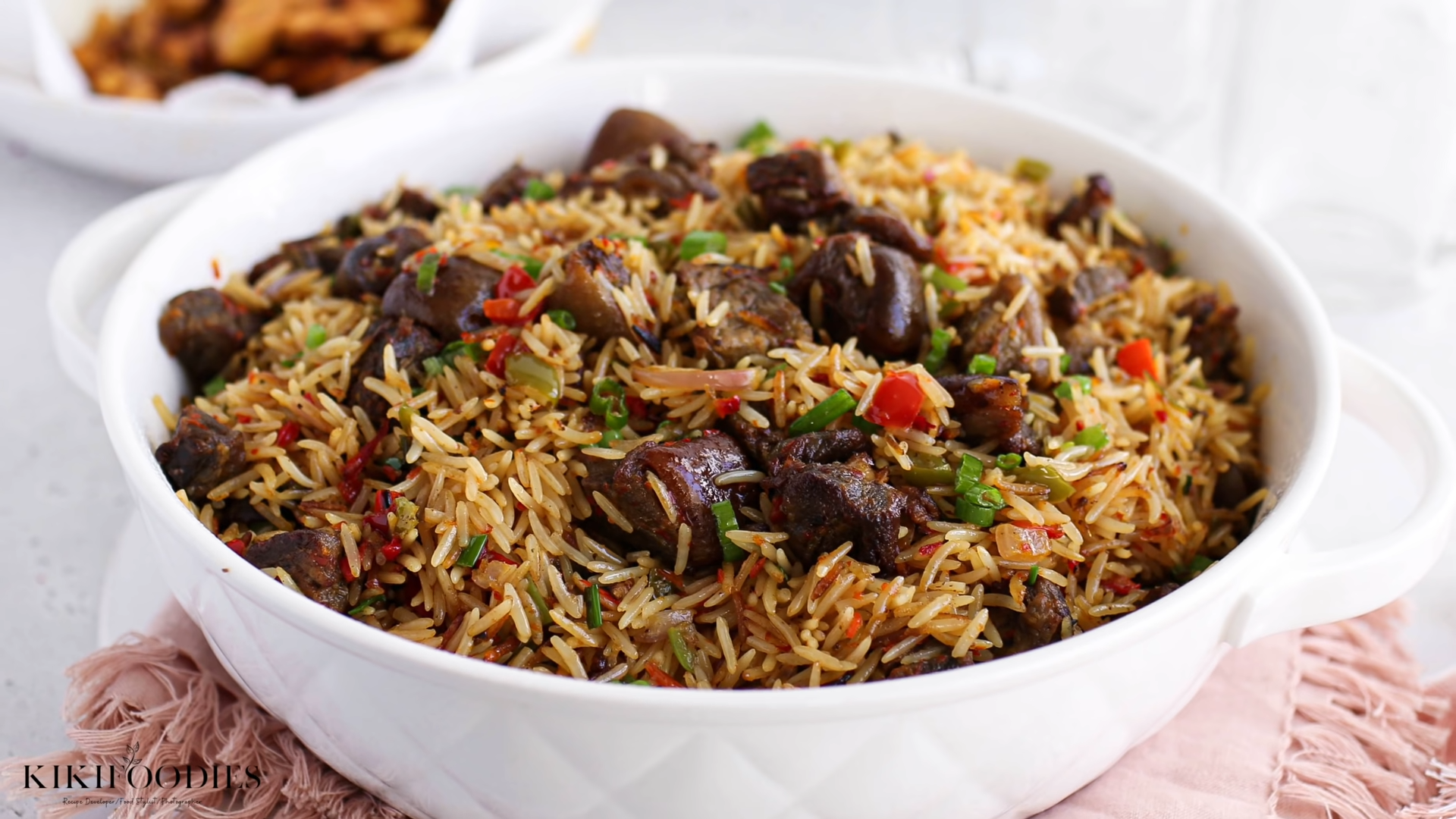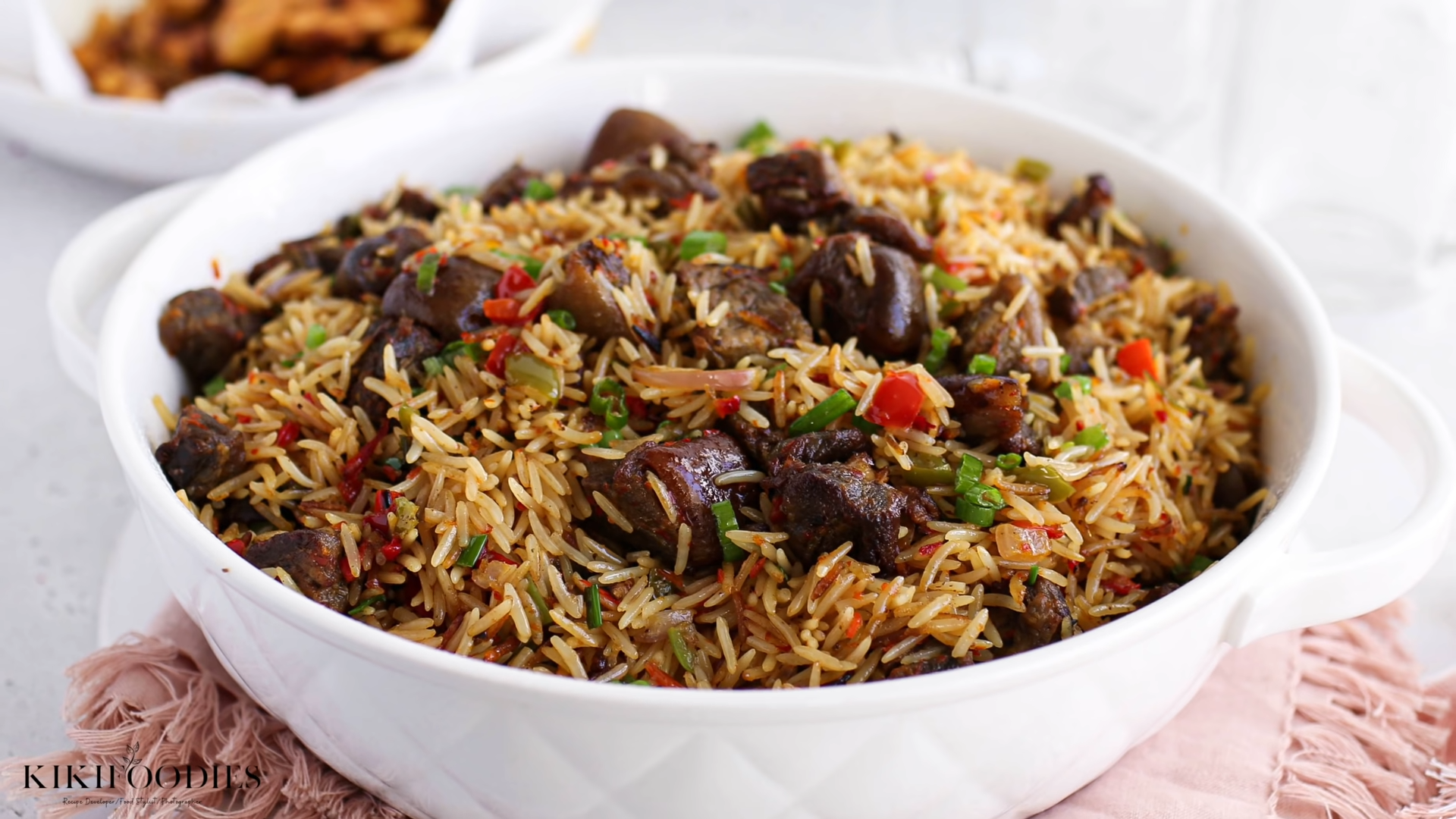 If you love goat meat, then this recipe is for you! Asun is a the Yoruba name for goat meat and this dish is a popular Nigerian dish made with goat meat.
The goat meat is cooked until tender and then fried with onions, bell peppers, and other spices. This dish is typically served with white rice, but tried something different and use fried rice. The result was amazing!
The flavors of the goat meat and vegetables were perfect together and the fried rice added a great crunch. If you're looking for an easy and delicious way to cook goat meat, this recipe is definitely worth trying!
3 cups rice ( stella basmati rice )
1/2 cup blended mix 🙁 1 bell pepper, 5 scotch bonnet, 1/2 medium onion)
1 chopped red bell pepper
1 chopped green bell pepper
Ingredients
3 cups rice ( stella basmati rice )
1/2 cup blended mix 🙁 1 bell pepper, 5 scotch bonnet, 1/2 medium onion)
1 chopped red bell pepper
1 chopped green bell pepper