Phyllo Meat Pie (Egyptian Goulash) By Amira's Pantry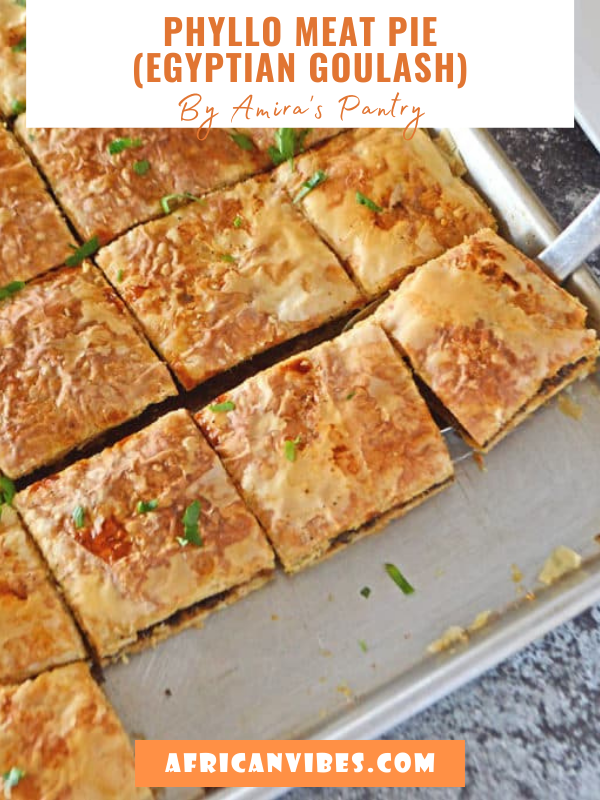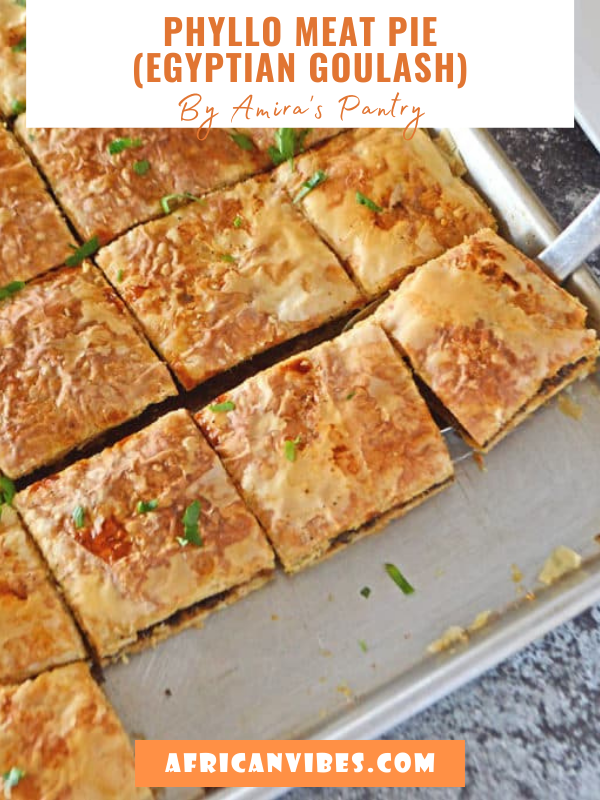 Prep Time15 mins
Cook Time40 mins
Total Time55 mins
Phyllo Meat Pie (Egyptian Goulash)- A crunchy tasty side dish for your parties and gatherings with countless variations. A staple in all of our gatherings, an easy side dish that we all enjoy even the little ones. A classic recipe the never gets old or boring thanks to tons and tons of variations.
Egyptian goulash is sure different than the goulash you know, super flaky, buttery sheets of crunchy phyllo sandwiching a layer of flavored ground beef. This is phyllo dough recipes obsession at its best.
For the ground beef filling
1.5 pound lean ground beef.
1
tsp
salt
or to taste. * used pink
For the phyllo
A packet (16oz) phyllo dough thawed.
1/4 cup ghee or butter melted.
Salt and pepper to taste.