Popular Ethiopian Dish "Tibs" By 196 Flavors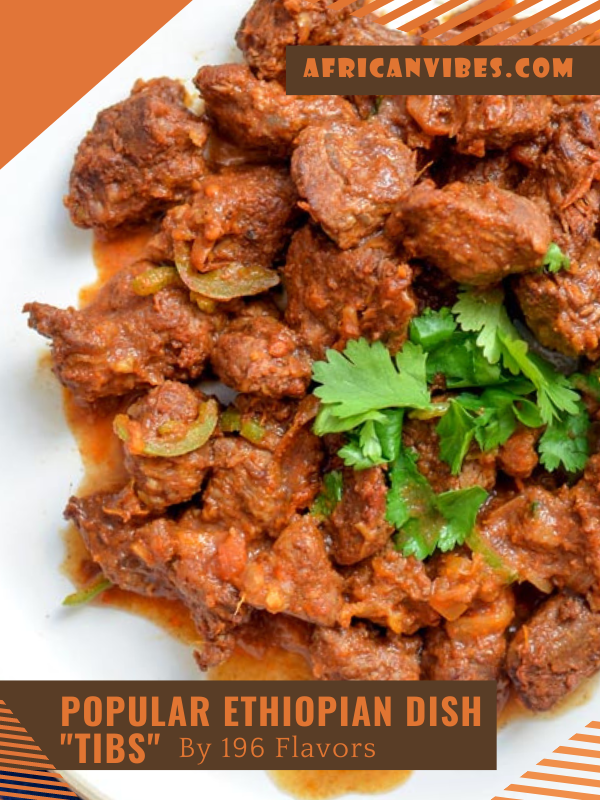 A true staple of Ethiopian gastronomy, tibs is a dish of sautéed meat with vegetables, flavored with berbere spice. Very versatile, it comes in many variations depending on the type of meat used, its cooking and the vegetables that accompany it.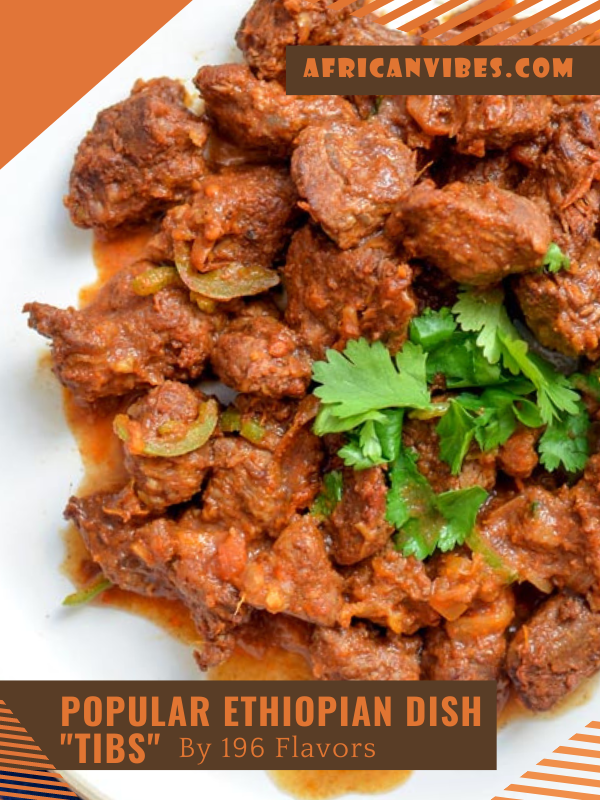 Prep Time30 mins
Cook Time50 mins
Total Time1 hr 20 mins
Tibs is a meat dish cut into small cubes and sautéed in a pan with niter kibbeh (clarified butter), vegetables, herbs, garlic, ginger and berbere spice, creating a sauce rich and full of flavor.
2 lbs beef sirloin
(or merlan), trimmed and cut into 1 inch / 2.5 cm cubes
4
onions , cut into slices
2
3 inch pieces fresh ginger , peeled and grated
1
large head garlic
peeled and crushed
2
large tomatoes
peeled, seeded, and finely diced
2
green peppers
(jalapeño type), sliced ​​or whole
2
tsp
fresh cilantro , chopped
Equipment