Popular Kenyan Githeri By Eat Well Abi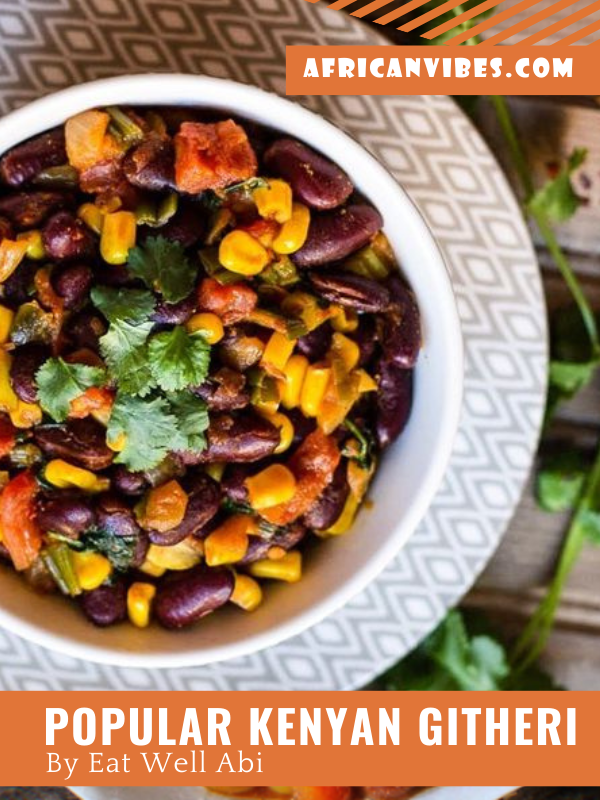 Githeri is a corn and bean one-pot meal that originated from the Kikuyu tribe of Kenya. It is also known as muthere or mutheri. It is traditionally prepared with dry beans and corn, however, to prepare this amazingly delicious recipe, I used canned beans and frozen corn for ease and convenience; so, it is perfect for those times when you need to whip something healthy up quickly.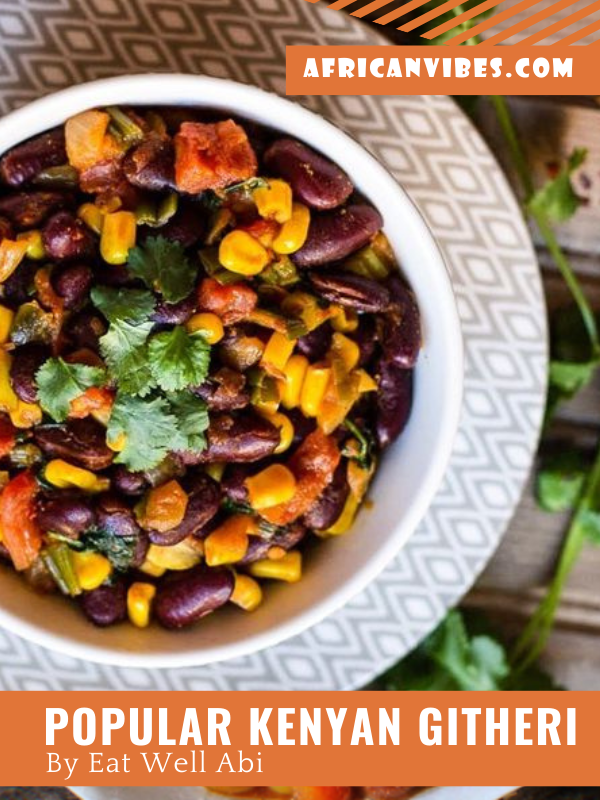 Prep Time10 mins
Cook Time25 mins
Total Time35 mins
Githeri is quite adaptable, you can use any type of beans to prepare the meal. You can also add any vegetable or spices that you like, to make it yours. I particularly like the combination of curry powder and paprika because they work well together to give a pleasurable taste and aroma which is not too overwhelming.
3 stalks Spring onions
chopped
Coriander a few sprigs
chopped