Quick And Easy African Salad Abacha By Zeelicious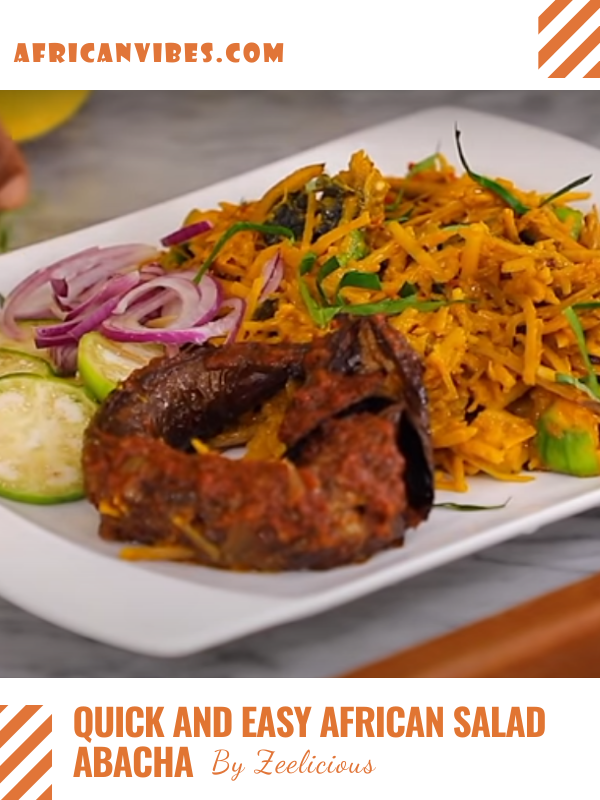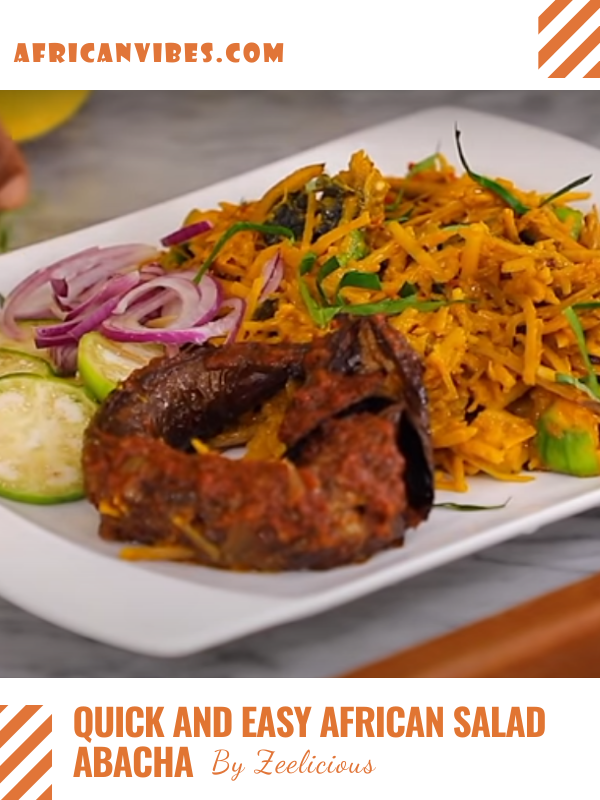 Prep Time25 mins
Cook Time10 mins
Total Time35 mins
Abacha is  the delicacy of the people of Enugu  – a welcome dish called Abacha (African Salad). Abacha is basically dried shredded cassava mixed with palm oil and other condiments.
7
cups
wet abacha
Abacha (the ingredient) is made from cassava. The cassava tubers are cooked till done then sliced with a special grater. The sliced cassava is then soaked in cold water overnight, washed thoroughly and dried under the sun.
2
cooking spoons potash water
1
cup
ugba/ukpaka/african oil bean seed
Ugba is the Igbo name for the fermented African OIlbean seeds (Pentaclethra macrophylla, Benth). It is called Ukana by the Efiks in Southern Nigeria.
3
scotch bonnet peppers (atarodo)
Utazi leaves
Gangronema latifolium (Utazi) are local leaves, which are widely used in Nigerian dishes. It is slightly bitter taste.