Senegalese Chicken Yassa By Panning The Globe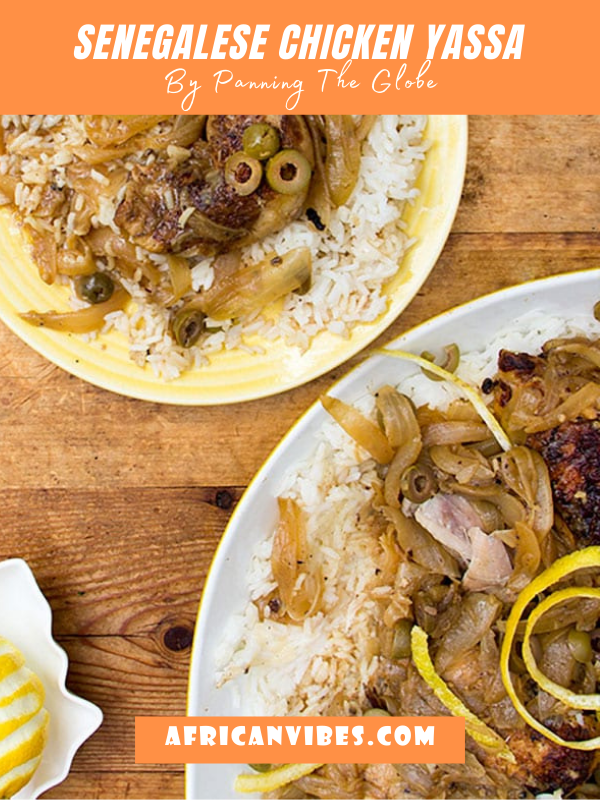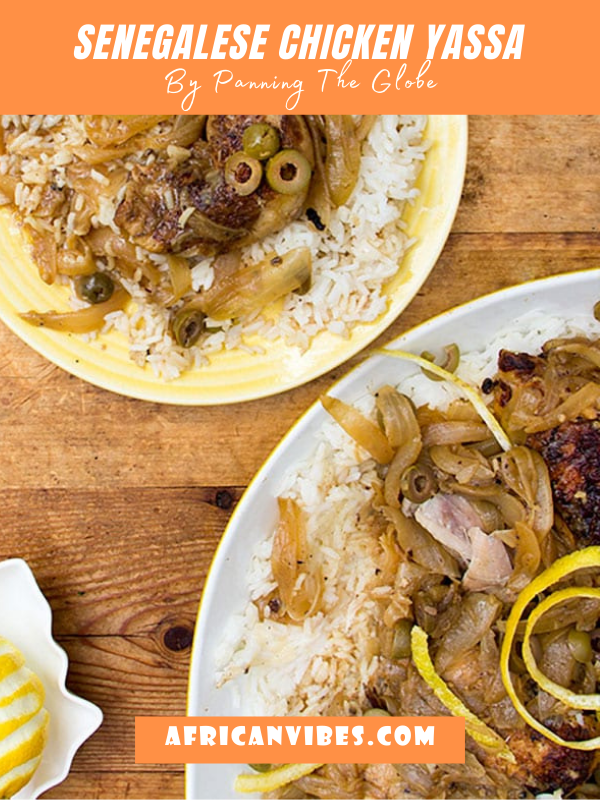 Prep Time30 mins
Cook Time1 hr 30 mins
Total Time2 hrs
Senegalese Chicken Yassa is a famously popular recipe throughout west Africa. It's one of those simply delicious dishes: just a few ingredients that are transformed, by the magic of cooking, into an exciting and comforting meal.
Chicken, lots of onions, lemon juice, garlic, dijon mustard and one hot pepper to infuse a perfect amount of kick. After marinating, browning and a slow braise, you get fall-off-the-bone tender chicken and sweet caramelized onions in a captivating sweet-tangy-spicy sauce.
Chicken Yassa is scrumptious West African comfort food that the whole world needs to know about. Delicious tender chicken and lots of caramelized onions in a sweet, spicy, lemony sauce.
3 chicken leg quarters
(leg and thigh)
3 chicken breast halves
(bone-in)
5 onions
(about 2 pounds) peeled, halved, and thinly sliced
1 habanero or scotch bonnet pepper
Marinade
4 medium garlic cloves, crushed
For Browning and Braising the Chicken
Freshly ground black pepper
Garnish 1 cup pitted green olives, sliced