Slow Cooker Moroccan Apricot Chicken By The Wanderlust Kitchen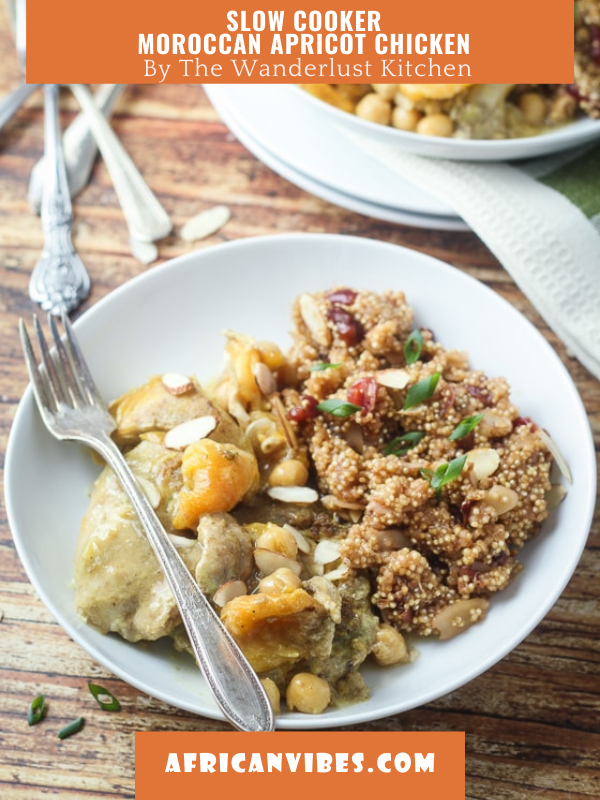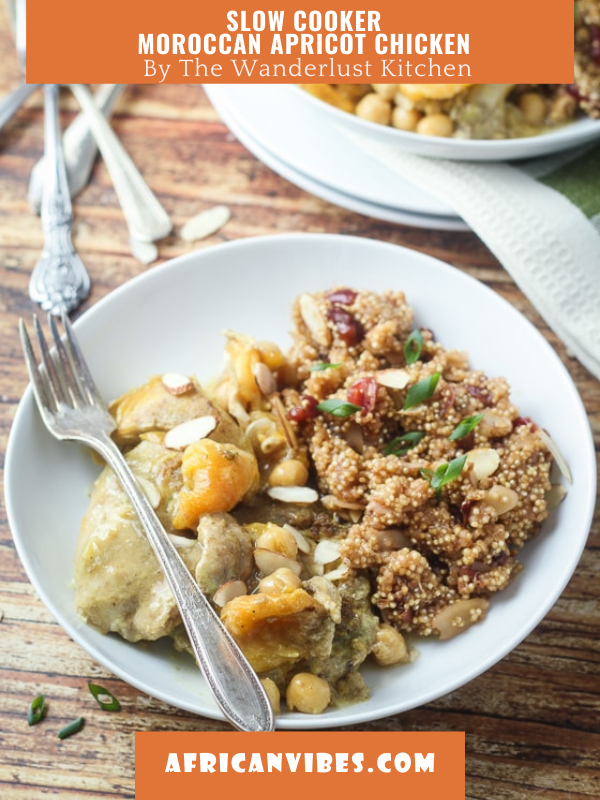 Prep Time15 mins
Cook Time4 hrs
Total Time4 hrs 15 mins
This delicious Slow Cooker Moroccan Apricot Chicken recipe is infused with flavorful Moroccan spices and a hint of sweet apricots.
This Moroccan apricot chicken recipe is super easy to put together and can hang out in your slow cooker all day while you work, go for a hike, clean the house, or do whatever you do during the day.
It's made with chicken, dried apricots, and chickpeas then sprinkled with almonds when it is done.
I always brown my meats before slow cooking them, but in this recipe it's really necessary to cook the flour coating and help thicken the sauce.
1
tsp
freshly ground black pepper
3 pounds boneless, skinless chicken thighs and/or breasts
1 cup low-sodium chicken broth
⅓
cup
sliced roasted almonds