Sosaties (South African lamb and apricot kebabs) By Caroline's Cooking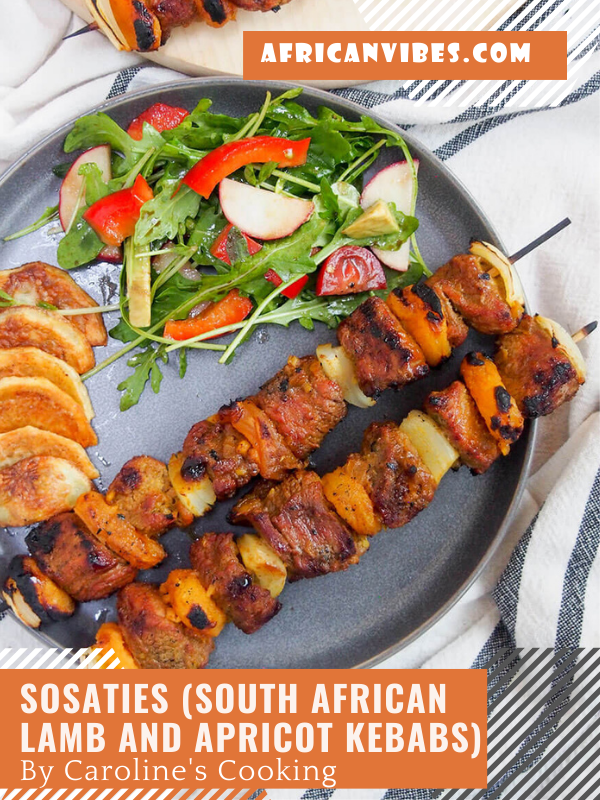 Sosaties are a Cape Malay dish and the name comes from the words "sate" meaning skewered meat and "saus", a spicy sauce in Afrikaans. While this is a dish that originated in the Cape Malay area, they have spread in popularity around the country.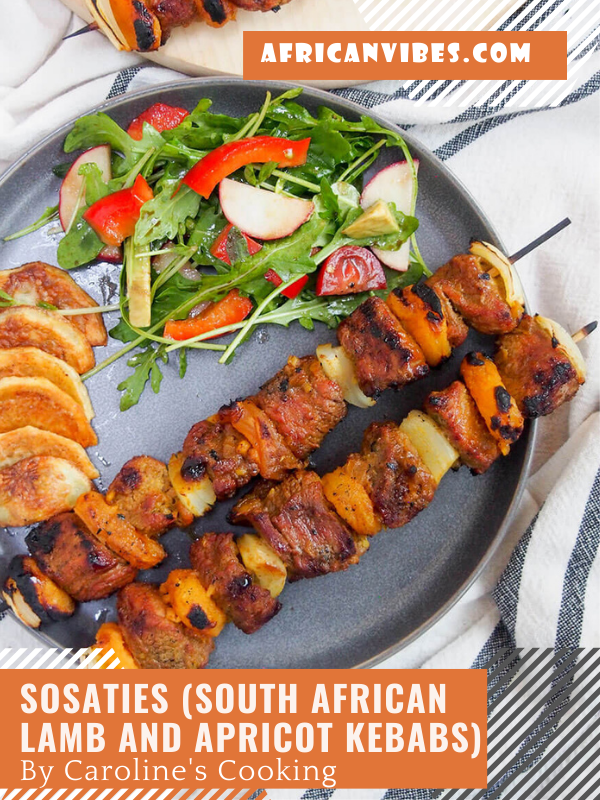 Prep Time10 mins
Cook Time10 mins
Total Time20 mins
Lamb sosaties are a common feature of a classic South African braai (BBQ). The apricot and curry marinade might sound unusual but it adds a wonderful flavor to these tasty kebabs. So easy and delicious!
For marinade
1
clove garlic grated or finely chopped
1
tsp
ginger
(fresh) grated or finely chopped
3
tbsp
wine vinegar (white or red - I used white)
For rest of skewers
1
lb
lamb leg diced, 450g - can also use shoulder