South African Grilled Cheese Sandwich By African Bites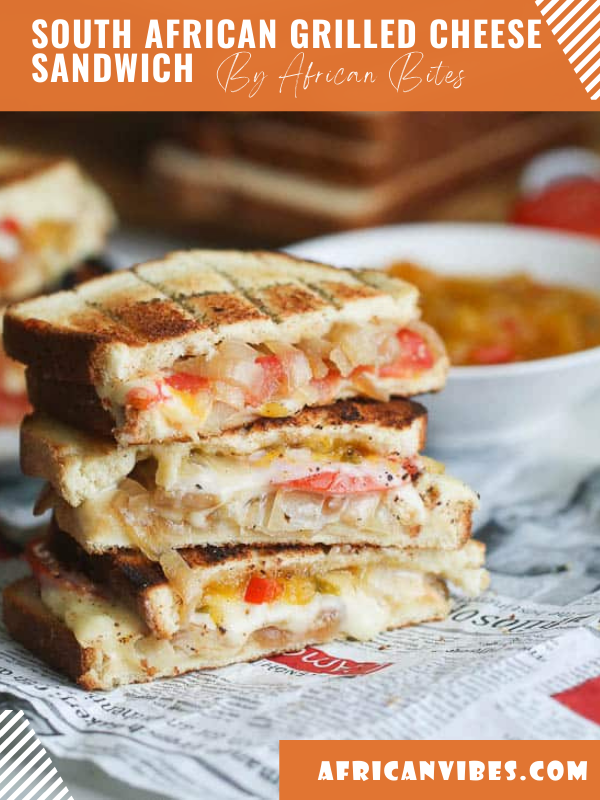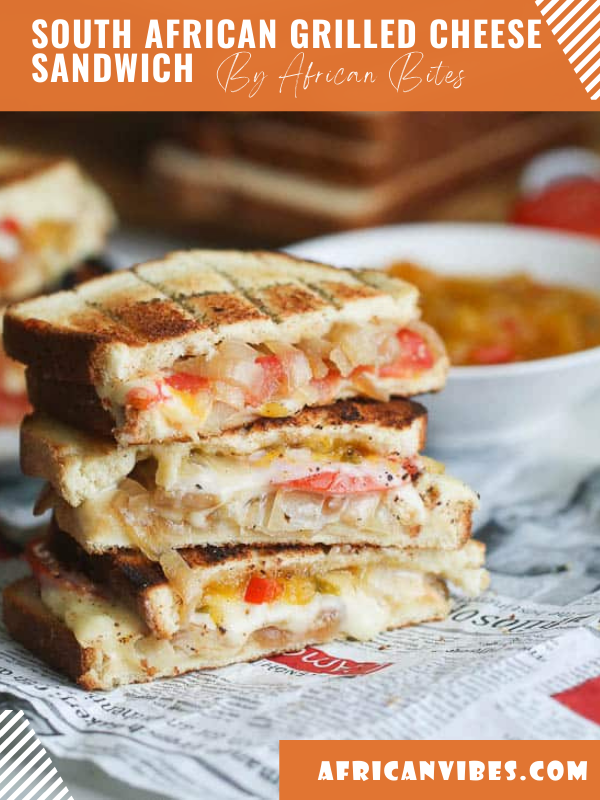 Prep Time10 mins
Cook Time10 mins
Total Time20 mins
Braaibroodjie  (South African Grilled  Cheese Sandwich) – Am going to give you one more reason to fire up the grill this season.
You are starring at them. Braaibroodjies, yes, grill cheese sandwiches –South African Style. It might just be your new favorite this season.  Oeey, gooey, Smokey, cheesy, creamy, spicy, sweet and crunchy. Need I say more?
 A South African barbecue may just not be the same without these sandwiches on the grill. For some folks this is the best part of their barbecue experience. Somewhat of  a treat after you have had your bbq.  
3-4 Fresh Sliced Tomatoes
8 Slices or more good-quality bread White, Wheat
8 Cheese sliced or grated cheese