South African Koeksisters By My Diverse Kitchen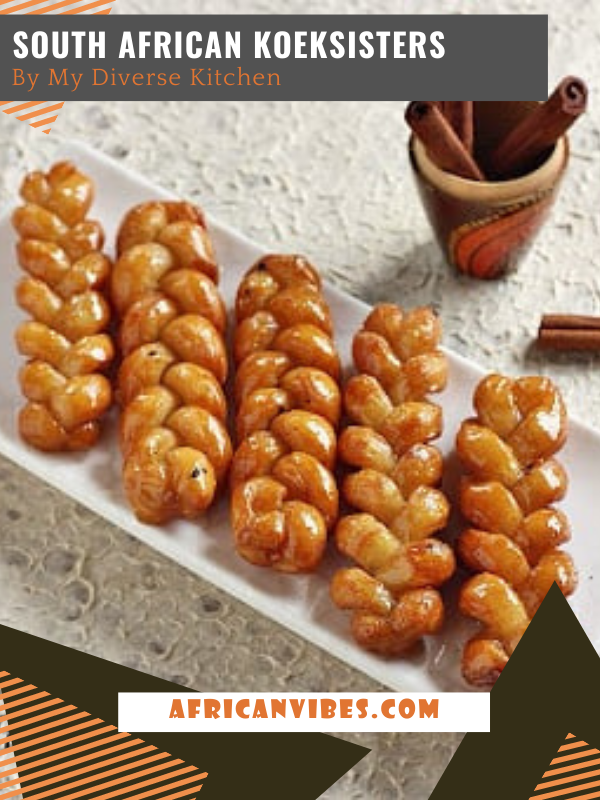 Koeksisters are a South African pastry that's deep-fried and then dipped in spiced sugar syrup. Somewhat reminiscent of doughnuts, koeksisters are made by twisting/ braiding either 2 or 3 small strips of dough, deep frying them and dipping them in a ginger and cinnamon spiced sugar syrup.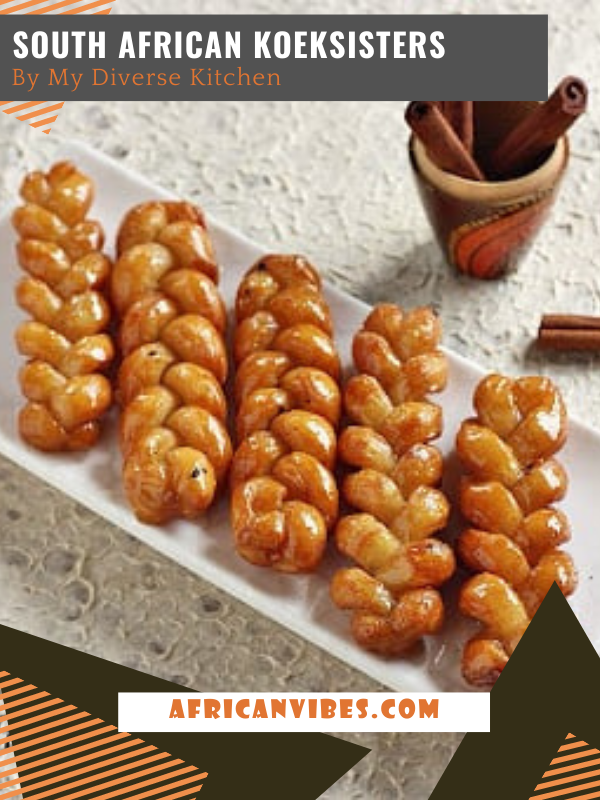 Prep Time30 mins
Cook Time30 mins
Total Time1 hr
It is very important to keep the sugar syrup chilled. Once the sugar syrup warms up, the koeksisters will not become crunchy, but become softer which is more like the Cape Malay variety.
For the dough:
25
g
butter ,
chilled and cut into pieces
For the sugar syrup:
2 ginger (3/4u201d each) fresh