South African Malva Pudding W/ Easy Frozen Custard By Simply Delicious Food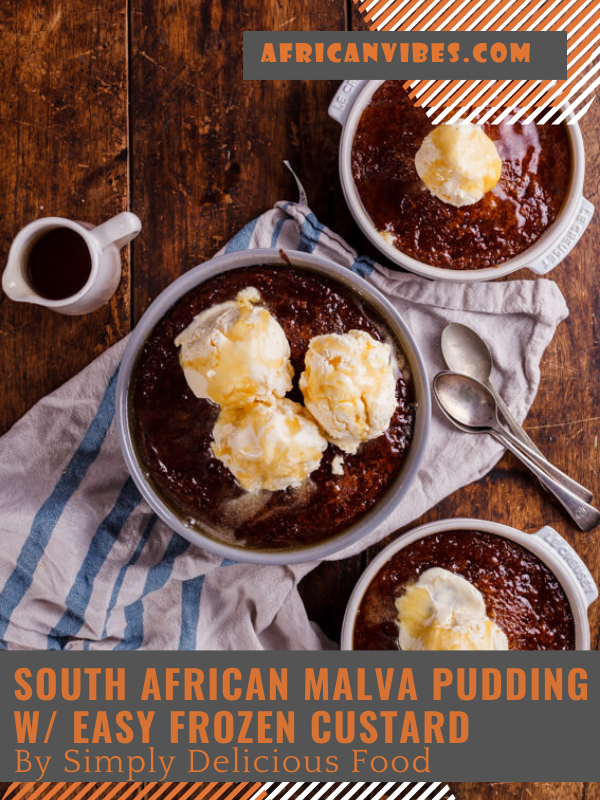 Malva pudding is a warm, baked dessert of Cape Dutch origin and is all kinds of luscious. It's not unlike sticky toffee pudding in theory but the flavour is different due to the addition of apricot jam and vinegar which gives the finished dish its characteristic taste and appearance.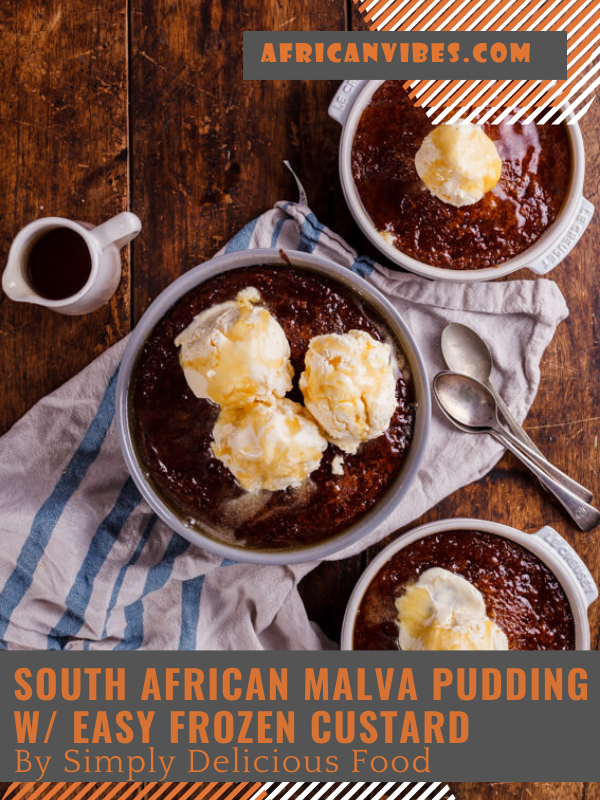 Prep Time15 mins
Cook Time45 mins
Total Time1 hr
A glossy butter-enriched syrup is poured over when the baked pudding comes out of the oven and is then allowed to soak into it, adding even more deliciousness.
2
tsp
bicarbonate of soda baking soda
For The Syrup
2
tbsp
golden syrup
you can also substitute maple syrup/honey
For The Frozen Custard
2
cups
whipping/heavy cream
500ml
2
cups
shop-bought vanilla custard