South African Milk Tart Recipe By Simply Delicious Food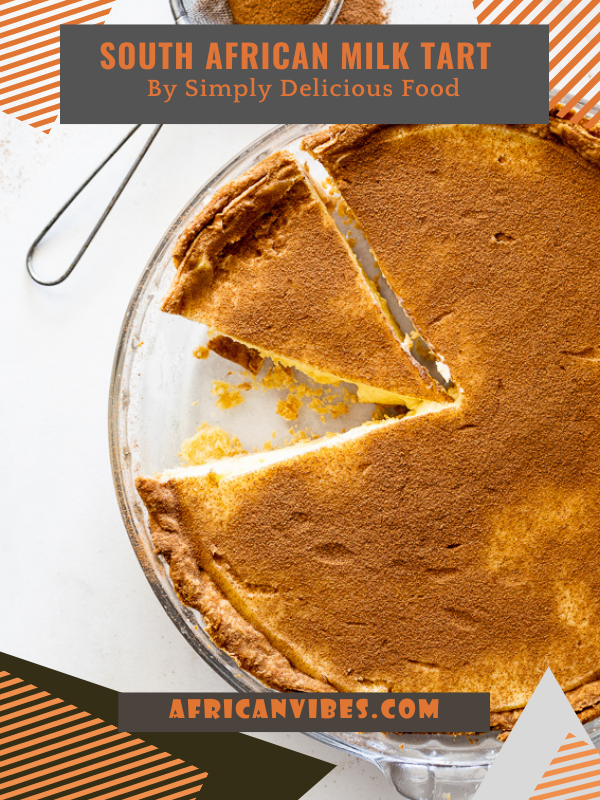 Milk tart with creamy filling and a homemade crust is a South African classic. Perfect as dessert or served for tea time.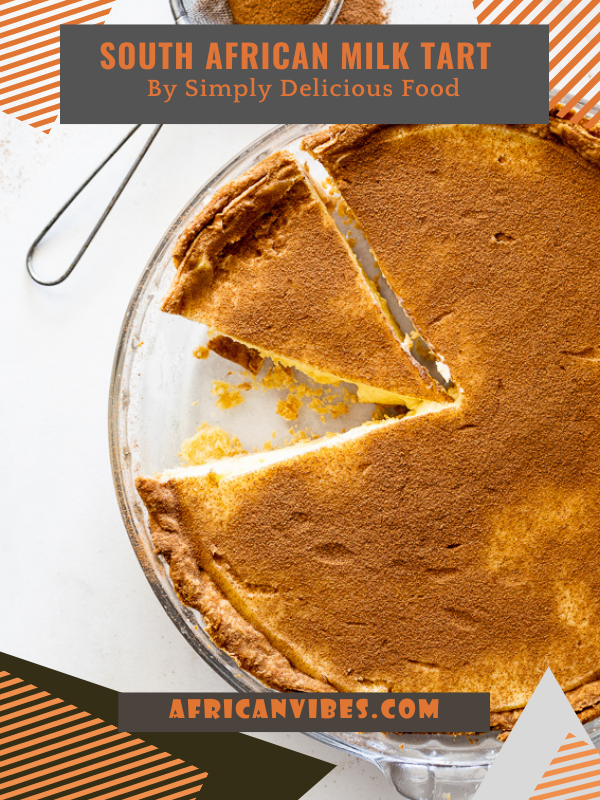 Prep Time30 mins
Cook Time30 mins
Total Time1 hr
Milk tart (or Melk Tert) is a South African dessert pie. A sweet pastry crust is filled with a custard filling and topped with a generous dusting of cinnamon. Some milk tart recipes call for the custard to be baked but my favorite version is unbaked custard gently flavored with almond extract, vanilla and nutmeg set in a flaky pie crust. If you love custard-based pies, you will LOVE milk tart.
For the crust
For the filling
2
tbsp
salted butter (alternatively use unsalted butter and 1/2 tsp salt)