Sukuma Wiki (Kenyan Braised Collard Greens and Ground Beef) By The Domestic Man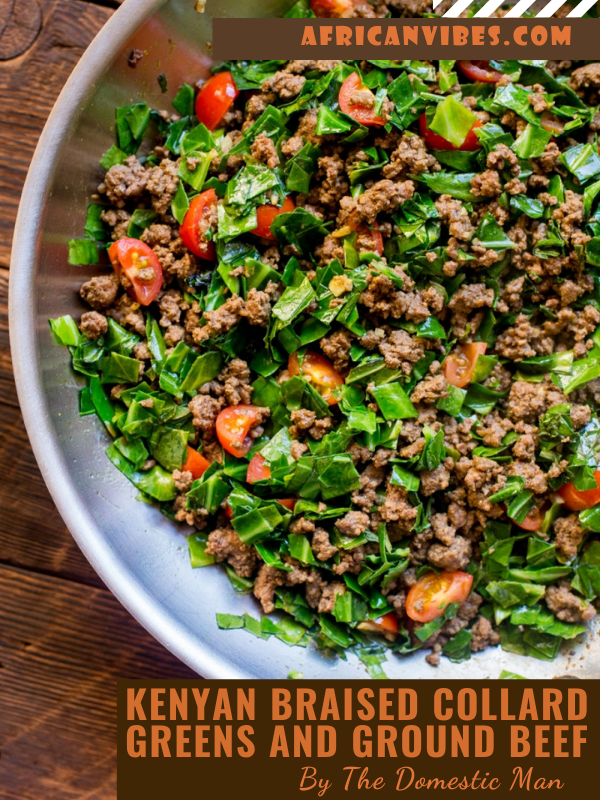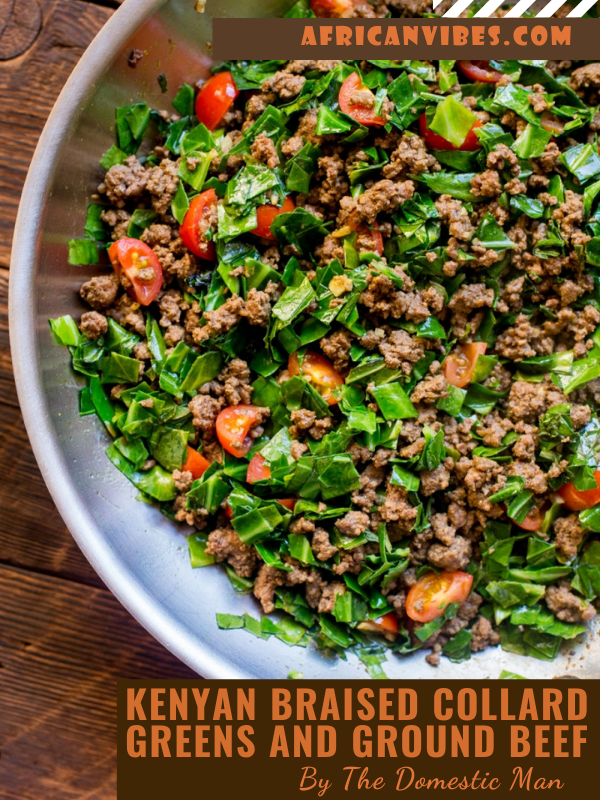 Prep Time15 mins
Cook Time30 mins
Total Time45 mins
In the culinary world, Sukuma Wiki is a common name for a Kenyan dish of braised collard greens, usually prepared with ground meat, tomatoes, and onions. Turns out that this dish is dead easy to make, both in terms of time/preparation and ingredients. 
Whip it up using stuff already in my pantry, and it's always nice to find another use for ground beef. But the best part about this dish is its taste: it's absolutely delicious and has just a hint of exoticness to make it remarkable.
One thing that sets this dish apart is that the collard greens are simply wilted down, and so they retain a slightly crunchy texture that really complements the ground beef.
1
tbsp
olive oil
https://amzn.to/3BkYOO3
½
white onion
coarsely chopped
½
tsp
each black pepper, cinnamon, ground ginger, ground fennel seeds, turmeric
1
collard greens
(about 8 leaves), stems removed, sliced or chopped
8
cherry tomatoes,
quartered