Tasty Delicious Samsa By 196 Flavors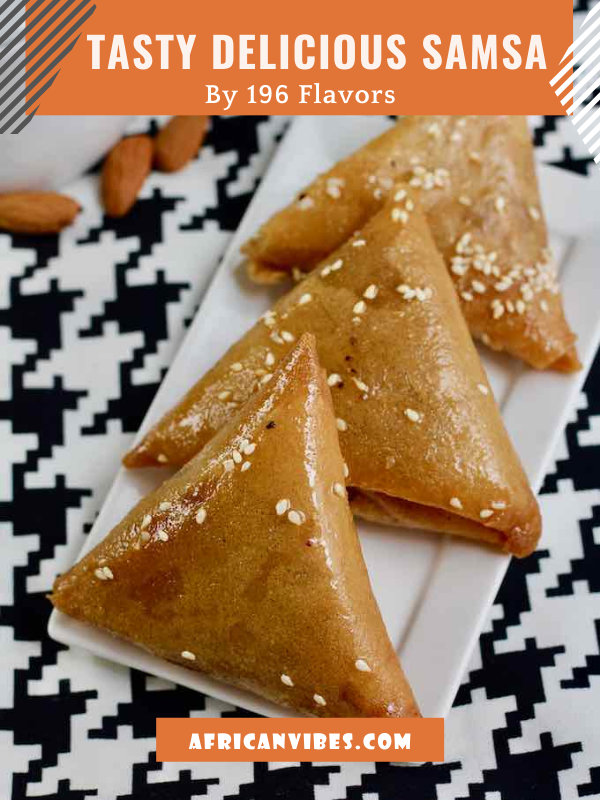 Samsa is a very popular Tunisian pastry, just as popular as other famous North African pastries like debla, makroud, yoyo, griwech, zlabia, or harisset el louz.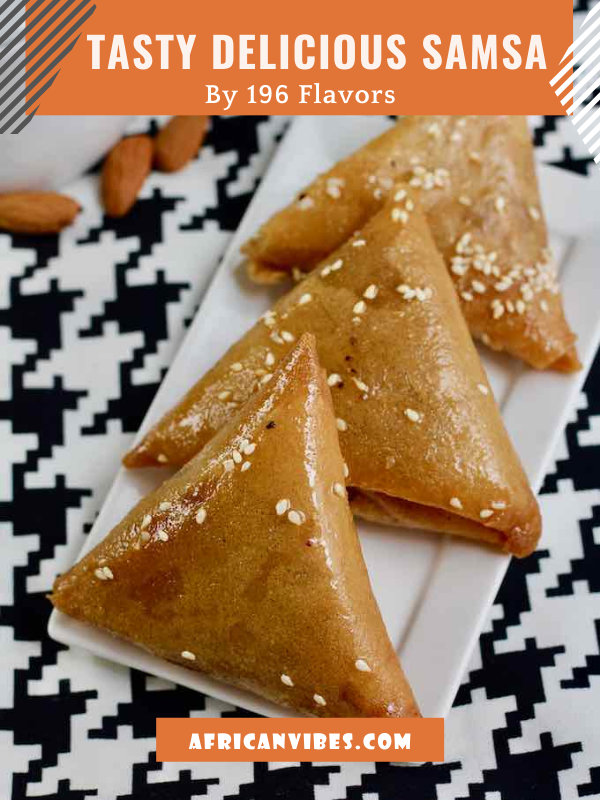 Prep Time2 hrs 30 mins
Cook Time45 mins
Total Time3 hrs 15 mins
Samsas are almond-based North African pastries that are very popular during the festivities of Ramadan. Their particularity is their crispy exterior and the honey syrup with a wonderful taste of orange blossom water. The recipe presented here is the Tunisian version, the almond samsa with brick sheet dough.
3
cups
almonds
, blanched
4
tbsp
orange blossom water
(or geranium water, according to taste)
Vegetable oil (for frying)
For the syrup
2
tbsp
orange blossom water
(or geranium water, same as the filling)
For the decor
Equipment
Samsas are often prepared for Eid el-Fitr, the end of Ramadan, which is celebrated on the first day of the month of Chawwal.